Long Beach
California
United States
180 projects
I haven't been taking pictures of every single outfit, every day like I used to. From now on I'll just take pictures of outfits I really like, and I'll post them whenever. Haha. Alrighty, here we go. Oldest to most recent.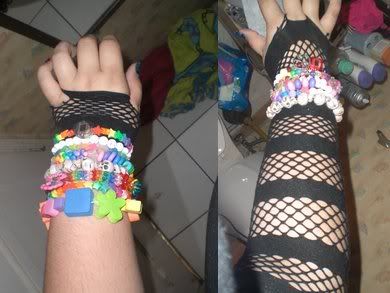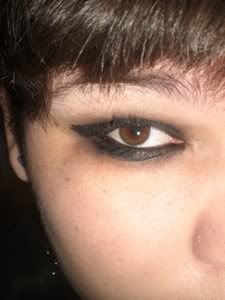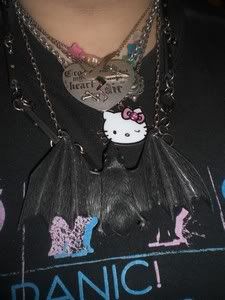 (this one has the most pictures)
Feeling ~dark
What I'm wearing: -Black Tripp capris -Black PATD shirt -Fishnet armwarmer and wristwarmer combo (diyed by me out of a thigh high) -Same ol' jewelery -Skeleton hand and 'coon hair clips -Paint splatter converse Makeup: -Black liner -Smokey black shadow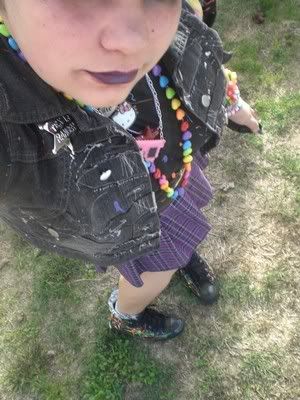 Still ~dark! and paint splatter-ific! XD
What I'm wearing: -Black "I wasn't born to be a skeleton" paint splatter shirt (Diyed by me) -Purple plaid skirt (Tripp? Mmm... not sure) -Black denim vest (Diyed by me) -Assorted jewelery Makeup: -Dramatic black and purple shadow -Purple lipstick This outfit reminds me a bit of the one Greta Salpeter wears in the Medicine Man video.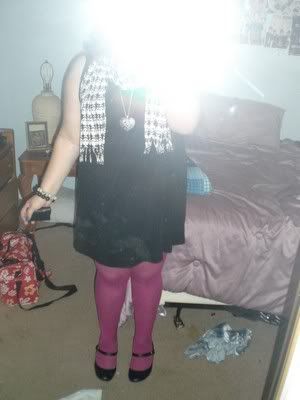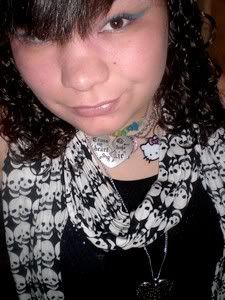 I call this my ~fashionista outfit Hahaha
What I'm wearing: -Black babydoll tank dress -Pink knit tights -Black maryjane heels (later switched to houndstooth print flats) -Black with white skulls scarf -Black swing coat -Pink frameless glasses Makeup: -Nude glossy lip -Turquoise liner and yes :]
Share
Follow
Comments