A few months ago Karen asked if I could throw a Harry Potter party as a fun incentive for people to pre-reg for AFO. It also helped the last book had come out the week prior. I figured I could make a scarf for each house as prizes and buy a few favors. Then I thought I would could pull together things from around the house but I figured I wouldn't have enough.... I was wrong. I didn't think I was that much of a fan. Stop laughing.... games from friends, puppet pals, books, wands I already had. I got a gazing ball, trunks, and candles for the occasion. Also made some scarves.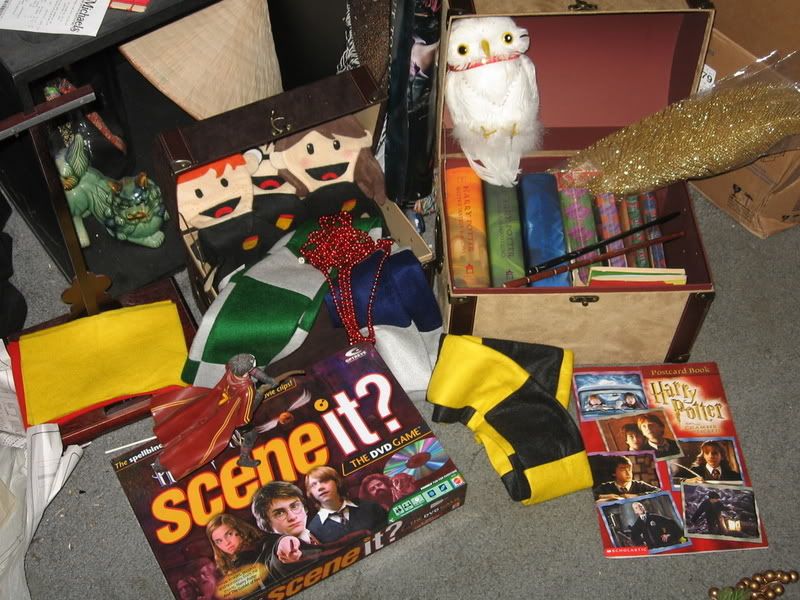 Made cauldron cakes to eat. These are unfrosted. You know they kinda look like some weird mold got hold of them.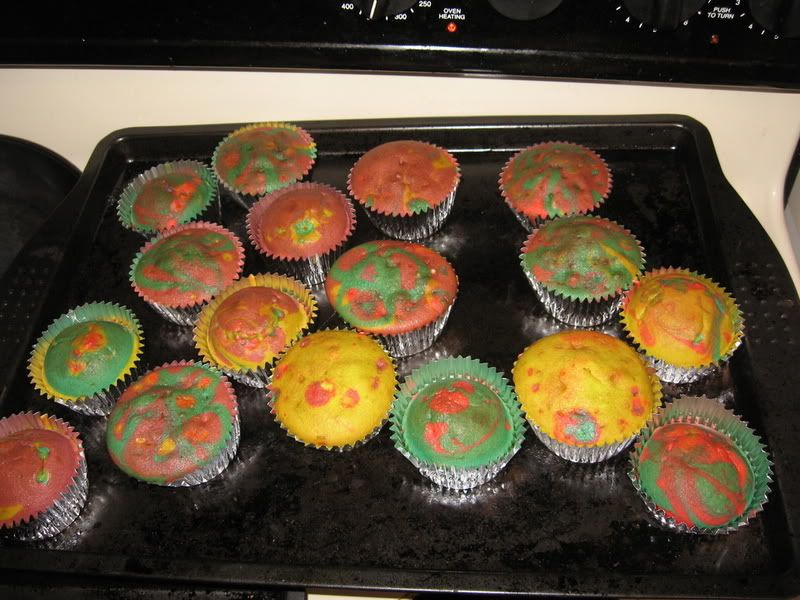 freaky bright neon icing mixed and added.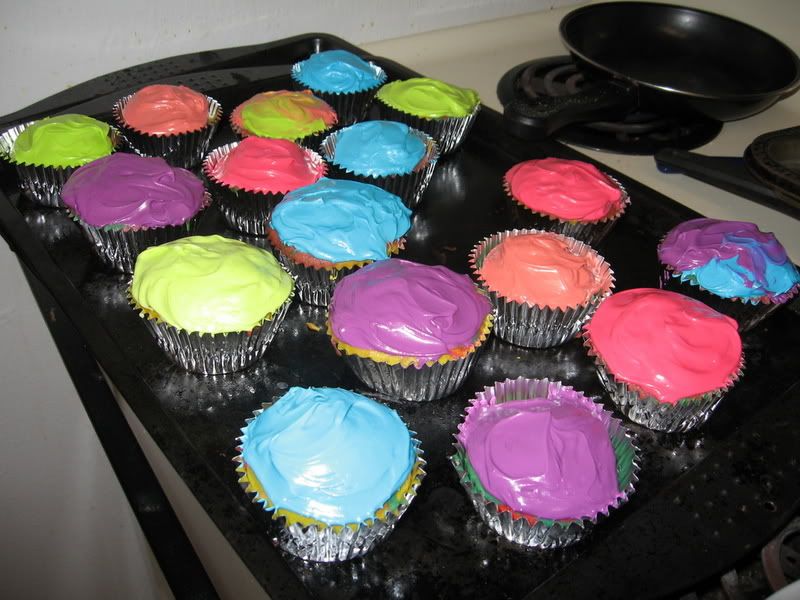 Bite into them and you get this. No, don't adjust your screens. They were fun to have people bite into.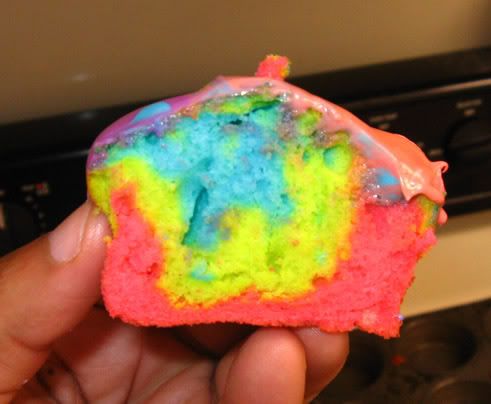 Now if I only took pictures of the whole set up. I was too busy setting up last minute details I had forgotten about. I think the attendees had a great time. I had to kick them out after 12.
Share
Follow
Comments