How much time?
how much time do you guys waste each day looking at patterns and ideas and not actually crafting something???? I am totally guilty of spending too much time looking for ideas on the web or going thru all my patterns i've printed out and not settling on something to actually make!
so how much time does it take you to settle on a project? or am i the only inefficient one?


Heather
11
replies since 5th October 2009 • Last reply 5th October 2009
Unfortunately you're not the only one who procrastinates in such a way. I'm guilty of the same thing, and get this, I made an inspiration box version of cat's how-to and a craft dice to remedy the problem. Yeah right, I use those every so often and then when I do I pull project ideas that I put in my box up to 3 or 4 times before I settle on something or throw the dice 5 or 6 times or just go back to getting ideas. I need to rely on those devices to get those done, or my mind will get cluttered with ideas but never see the light of day.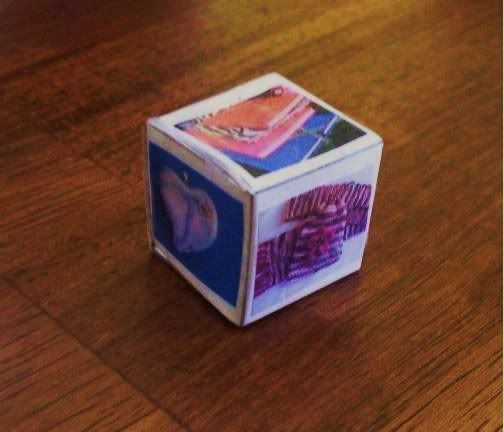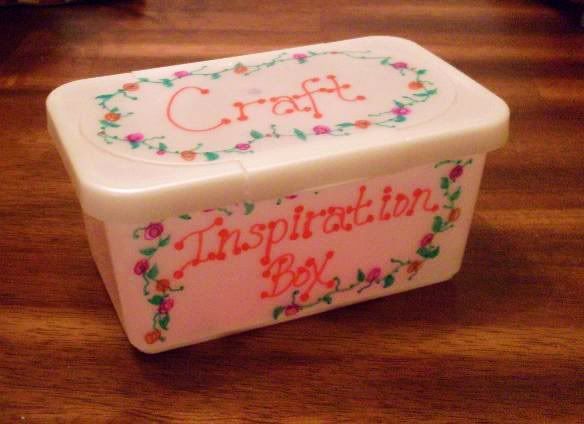 I fill in those blank bits in between projects doing things like making plushies to keep myself on the go.
My biggest procrastination has been posting one of my projects on this site! There's been nothing original lately, so Creativemind's box looks like a good idea for my frazzled, cluttered mind. Will need to stop browsing and do something soon before I drown in a sea of plushies.
I spend about an hour just sifting through patterns on Simplicity and McCalls. I always mean to sketch out my intended design (as well as jewelry designs), but I never do, so everything is stored in my head. When it actually comes to crafting, I don't have a physical design or plan, so I jut get deadlocked.

Money and distance has something to do with my added procrastination. Kinda can't make anything if you a) can't reach the source of resources and b) can't purchase such resources. : /
not too long after I get inspired, I do troll the web

love this site, style bubble, Trashion, Apt Theraphy

yeah i totally suck for that. when i have nothing to i browse through patterns and stuff. and when i actually have something to work on, i prolly spend about half the time just STARING at the damned thing, trying to figure out exactly what i want to do with it and how i'm going to do it. ... really gotta get a better system.
It's not just you, I can spend all day looking at things I want to do and I end up not doing them...
I couldn't have one of those cubes - I have to be in JUST the right mood to craft, I'd hate to feel forced into crafting something.

I just try not to overload myself, but if I get a cool tshirt I'm not gonna wear I decide something to do with it then spend the evening doing that, etc. And if I get really stuck and want to do something, I plan birthday or Christmas presents.
mee. lol im always looking for patterns on the internet just google and look at pics but no printer
If I can find pdf's of patterns, I put a blank peice of paper up to the screen and trace it. It isn't really to "scale" but if all fits together just the same. (=

And I spend hours and hours trolling the web for patterns and ideas. I have a folder on the top of my web browser... "Crafts to Do" and I try to do at least one of them a day.
i have a list of things i want to make and a pile of fabrick most of the time i make up my own patterns but i plan to buy a few for shirts and legins so they fit proply
i spend ages drawing and re dreawing my ideas untill im happy with them and i wast so much time i think im just scared of getting it wrong
Sign up
We'd love to know what you think - Leave your reply right away
Sign up in one click using
Google
Facebook
Twitter
Or using your email address