Long Beach
California
United States
180 projects
I've been trying to do more creative and wild things with my makeup lately. First, I tried my hand at a tutorial I found on youtube, which had some pretty eyeliner. My version: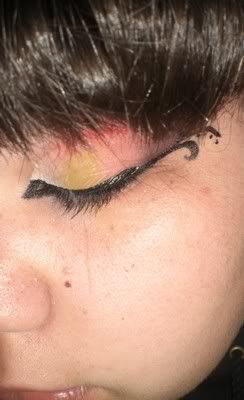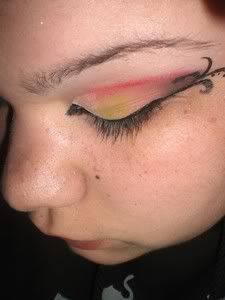 (I should have blended that white inner corner better) The video: http://www.youtube.com/watch?v=qbpZWU4N7-c This next was my own creation. Using tape, I made multiple different colored triangles in different sizes all over my eyes.



It looked really awesome. I'm trying really hard to get more creative with my makeup and so far so goo-.... okay :]! <3!
Share
Follow
Comments