For the last couple of weeks I been in crafting mode. For Mother's day I made some lip balm and some brown sugar scrub. I been a little lazy to post them on the project page. They were a big hit to all the mommies. I still have tons of lip balm left over and four containers of the scrub left.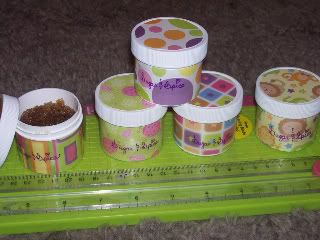 I twinked a recipe that I found online for the scrub and the lip balm I got the idea from my friend Kt. The first attempt of the lip balm was a complete failure , I used the microwave method and it didn't work the way I wanted. But the stove top method worked out pretty well, I filled 25 little containers in two batches. I had alot of fun too. The other day I made 5 wire rings and so far this is my favorite, out of all the pics this is the best in focus one I have. If you look closely you will see It looks like a purple rose. I thought it was really neat.
And recently after making the "Japanese lady journal" I made 3 other little books out of the same mats but just different paper and embellishments.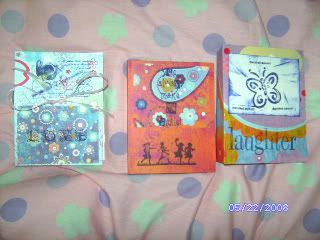 I tend to make more of the one thing I make and this shall cause my downfall since I dont have any place to really store it. lol Today's idea is trying to find the mats to make a cat bed for Clover since Charlie is not really liking the idea of sharing his bed with the cat lol!. here he is going, "hi mommy, i no do nothing i promize!"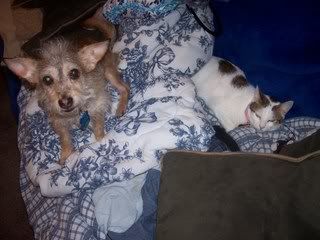 Any ideas?
Share
Follow
Comments