Win a cake pop maker from Nostalgia Electrics!
Closes January 6th, 2013
About the contest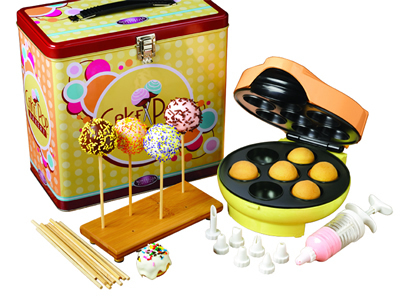 Turn your kitchen in to a cake pop bakery this month with Nostalgia Electrics! We've got an amazing Cake Pop Bakery Kit for one lucky winner and Cake Pop & Donut Hole Bakeries for two runner's up in our latest baking contest.
For your chance of winning, simple enter any baking recipe you've made below. You can enter up to three times, so good luck!
Please note: winners must be located in the United States to receive the prize.
Get your own cake pop maker and check out lots of amazing retro cooking equipment at Nostalgia Electrics now »
Prizes
for the winner
Cake Pop Bakery Kit
for the runner's up
Cake Pop & Donut Hole Bakeries
The contest has closed - winners announced soon!
Winners!
Latest Entries