Sophia Carry-All Gallery (sp?)
So, for those of us that are doing the craft along for the sophia bag. I figured this would be a good place to post the pics of us making our bags.

I will upload some tonight or tomorrow as soon as I have time to get my pics onto photobucket. (=
18
replies since 3rd January 2010 • Last reply 3rd January 2010
Haha Finally! I got the two main panels all done. Started on the zipper and end pieces and did a stupid mess up so I am taking a break for a day. But here are some pics!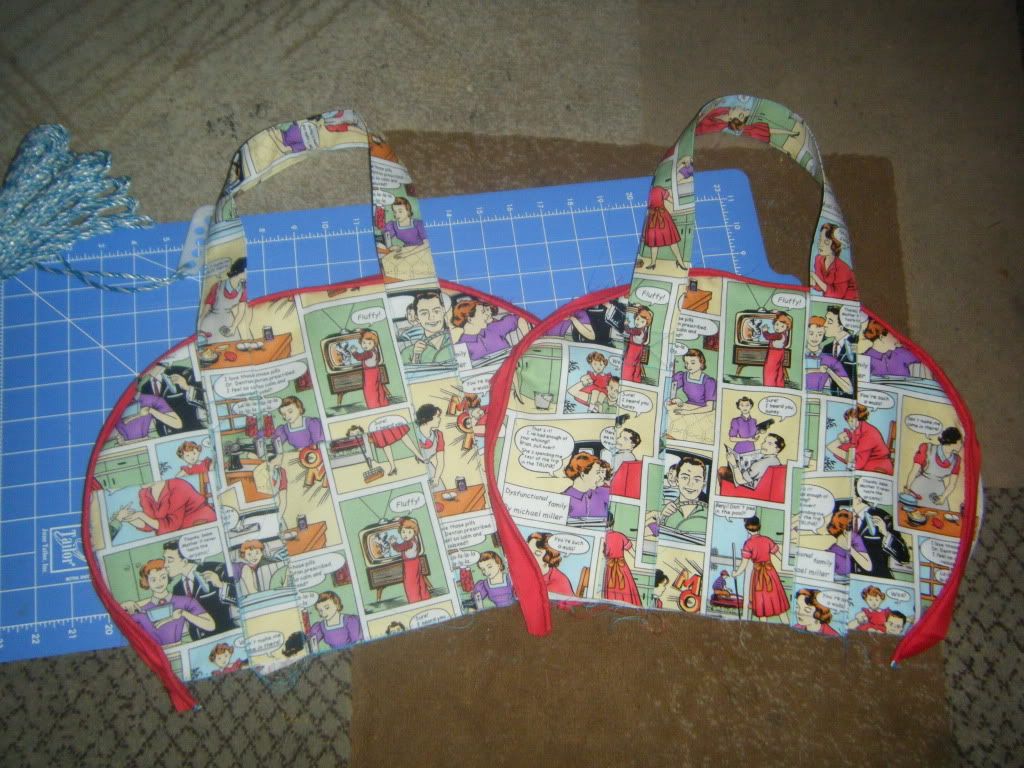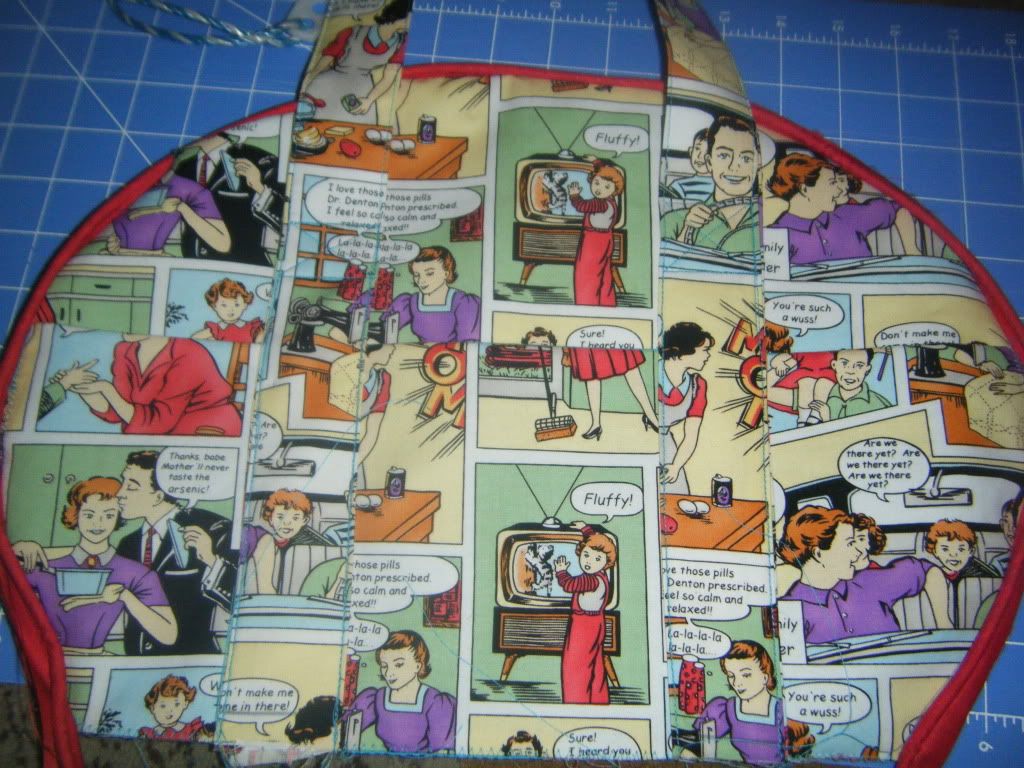 Outside of the bag is done...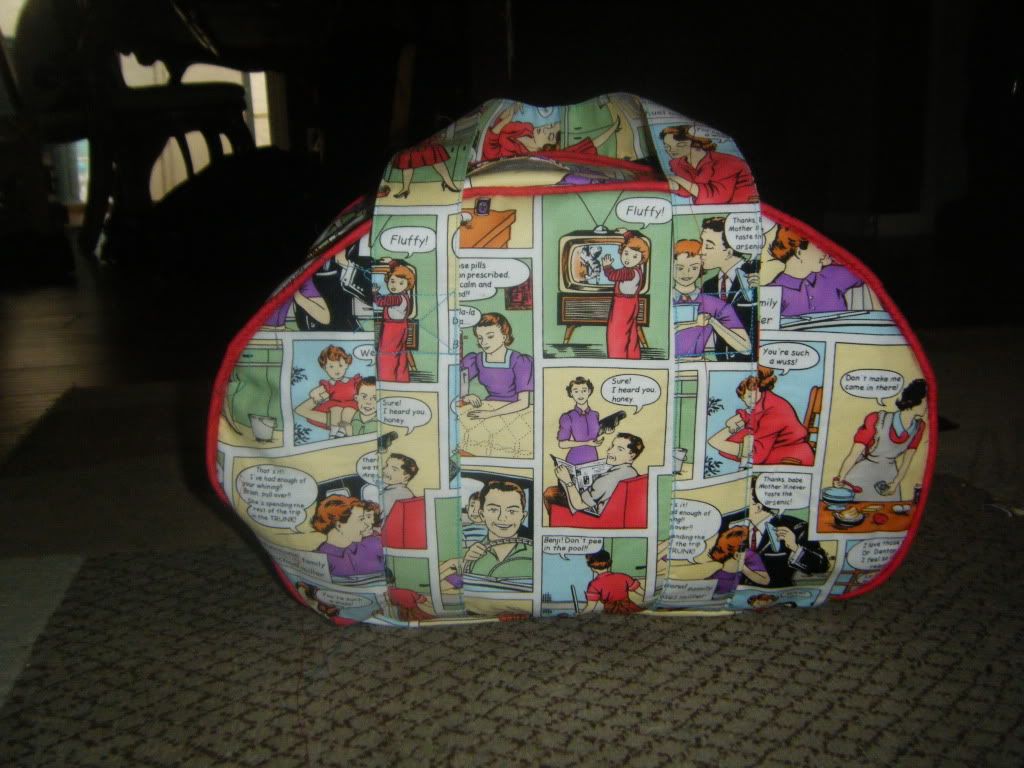 The bag is looking great Tara, loving the fabric choice
Awesome bag!

The panel with the little girl stroking the "fluffy" cat on tv, cracks me up and disturbs me all at the same time. lol XD
Thanks. And ahahahahah! I didn't notice that before.
I love that fabric, and the bag itself, it's so amazing. =]
Thank you. It was a pain in the ass. hehe
oh I've seen this fabric before in one of the sites that you recommended! i love it!
I thought about getting it too! hee hee
It is sooo my mom. I had to get it. I want the sewing comic strip fabrics too. But, I am super broke at the moment and for the forseeable future. LOL
I love that fabric. It's looking awesome missy!
I thought this was an adorable vintage comic until I saw the line "Thanks, babe. Mother'll never taste the arsenic!"

It worries me
Sign up
We'd love to know what you think - Leave your reply right away
Sign up in one click using
Google
Facebook
Twitter
Or using your email address