anbu cosplay(arm guards are finished!)
hey guys, some might remember me saying a bit ago that I will be going to an anime expo on July 18-20th. Well for the most part I thought I wouldn't have the money to go and not have the time to make my cosplay outfit. But as I was googling outfits and sulking in my sadness I remember that it will be happening right at mid month payday and was like. "OMG I CAN GO!" So I know I dont have a lot of time to make a outfit so I search for some thing simple and still going with the family theme(my brothers are all going as naruto toons) I have decided on the anbu.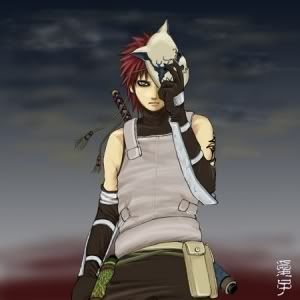 now i can easily customize a white blouse to a tank and find a black shirt for underneath. I found some black loose fitting pants. Now I need ideas on how to make a mask, the arm guards and anything to make it different from the norm.

Shower me with your ideas. I am excited to get the creative juices flowing


Thanks guys!
12
replies since 4th July 2008 • Last reply 4th July 2008
Sign up
We'd love to know what you think - Leave your reply right away
Sign up in one click using
Google
Facebook
Twitter
Or using your email address