What do you think?
I can't really knit many textures so I thought ribbons and random bits of other yarn would be cool for this purse I'm making, but now I think it looks rubbish! Maybe I can add to it later? Maybe when I've finished it and put it together it will look ok? What do you think to how it looks so far?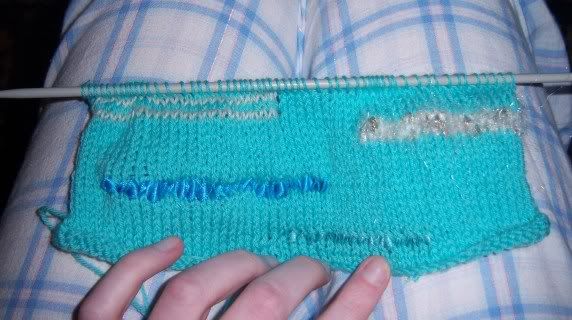 3
replies since 22nd April 2009 • Last reply 22nd April 2009
I'm kinda digging the textures, but you know what could be cool,

maybe a loose knit and then weave ribbon into it?
ooh thats a good idea thanks! I'm definatly gonna work back into it with embroidery too
I agree with Michelle, it looks good, but a knitting on a larger needle would make it look better, with the ribbon weaved in.
Sign up
We'd love to know what you think - Leave your reply right away
Sign up in one click using
Google
Facebook
Twitter
Or using your email address