*Free Giveaway* Dia de los Muertos figure or Sugar Skull
Hey all,
I decided yesterday to try and drum up some visits to my blog and the buzz on my business I would do a giveaway.
So I am giving away one Dia de los Muertos/Day of the Dead figure of the winners design or a paper mache' Sugar Skull of the winners design specifications. Basically I will design the figure however the winner wants (i.e. their profession, after a loved one who has passed, soccer player, cook, beautician, etc.). I will do a random drawing of all those people who commented on my blog on Sept. 30th so the winner will get this before Halloween and Dia de los Muertos.

So if you are interested please go to my blog and make a comment and either post you addy there or private message me here letting me know you commented. Also if you link to my blog and comment you don't have leave your addy just your blog name with your comment.

Here is my blog.

www.senoramuertos.blogspot.com

Here are some examples of my work to see more please go check out my blog!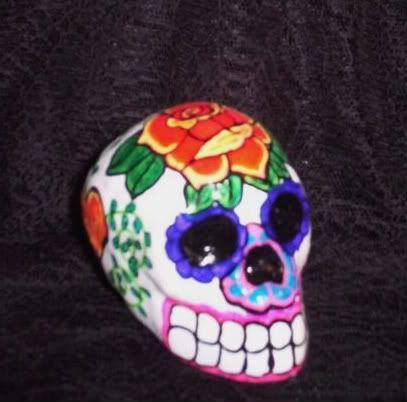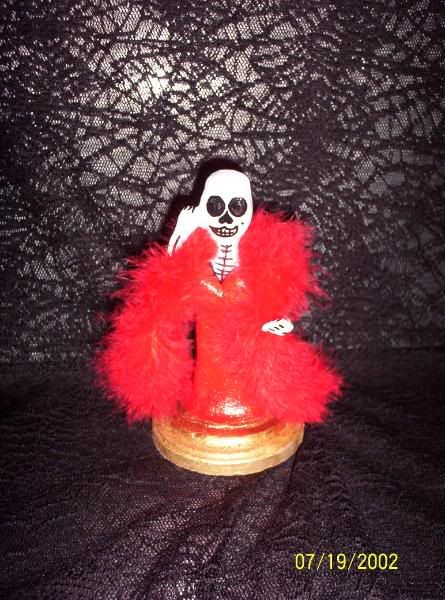 1
reply since 10th September 2008 • Last reply 10th September 2008
Oh my goth! This is like a dream come true for me... I love the 1st one you made <3
Sign up
We'd love to know what you think - Leave your reply right away
Sign up in one click using
Google
Facebook
Twitter
Or using your email address