You've discovered Crafterella's secret hideout!
Learn all about our crafty superhero, read issues of her comic, explore her home, and find art from guest artists and fans! Take a look around but remember to keep it a secret...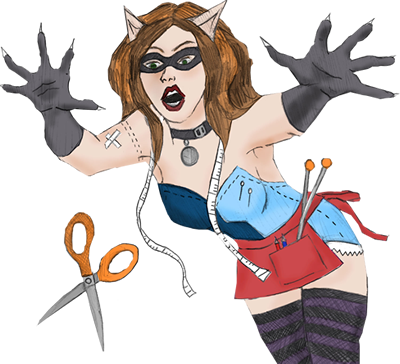 Issue #1
Discover how a cat and craft-loving girl living in New York, became the world's first crafty superhero in Crafterella's origin story!
Read Issue 1 »
Issue #2
Bobbin & Crafterella team up with the Internet Police to save the day after Miss Kibbles goes cat-napping at a LOL Cat ceremony!
Read Issue 2 »
Read Crafterella's Comics!
Guest Art Gallery
Fan Art