New Year Art Journal Page swap
25
replies since 17th November 2010 • Last reply 17th November 2010
Ive almost got them done, waiting for stuff to dry...muahahaha
LOL I'm the same !
Dried over night now for the next layers.
Martha and I have exchanged pages

This sounds fab


I had an idea of having a group of people that all have a blank book. That book has on the first page the name of who owns it. We then could set up a circular system where person A sends to B, B to C, C to D and so on until the last person in the group is in - so then that person would send theirs to person A. The idea is that when you recieve a book you create an art piece and then send it on. It could be used as an inspiration book when it finally arrives back at its owner. Does that make sense? Just an idea.
Mine are sent and waiting for another round!
Another round would be fun.
Selina - I like your idea however we previously had a similar swap and books went missing with three or four pieces of work completed.This really was the reason I wanted to focus on a single page swap.Less risky this way.Happy to see if you can get the idea off the ground
thank oyu Creativemind~they are fab!
These are two pages that I gave to Martha


The completed page has more text on it than this but i can't currently upload to photobucket !
Will post Martha's creation when I have the facilities !
We both like owls and I'm lucky enough to live near an owl nest- won't be many weeks until we are seeing chicks again.I've known Martha for years and our families celebrated the Millenium together so her second page has the millenium as the centre of a tree and significant events around it.
We'll make the sign up for the next round 25th Jan.
I'm back to full speed !
For those of you that don't know I've been stranded in the UK for a little under a month due to missing an embassy appointment because of all that snow.Separated from my supplies but clutching my journal and a pencil case made by Ani W-my only option was to journal.
I managed to hook up with Martha so the top Left is her creation for the swap.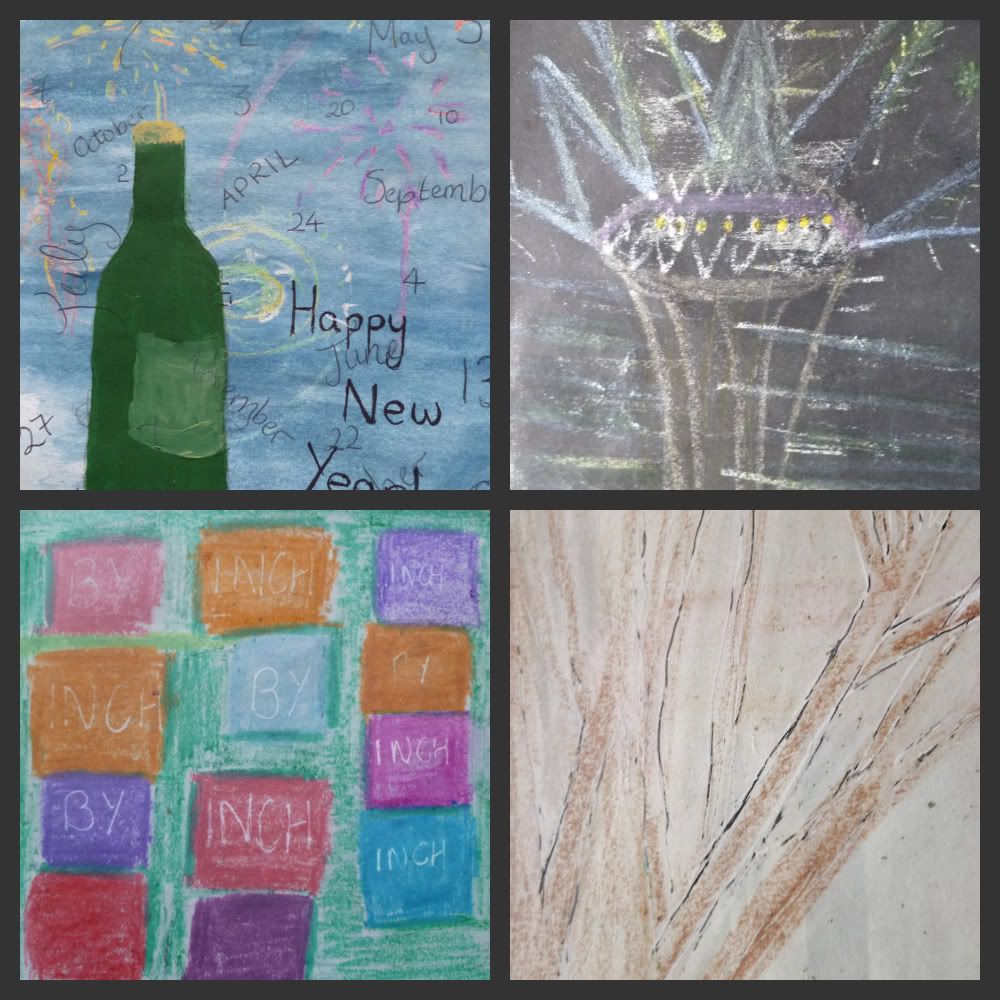 OK so I need to set a theme for the next swap page.
Made In should appear on the page.
As ever we need 4 to make this run.
Sign up open until Feb 3rd
Send out February 10th

Sign up
We'd love to know what you think - Leave your reply right away
Sign up in one click using
Google
Facebook
Twitter
Or using your email address