Newbie Vs. Vet Swap (NEW)
216
replies since 18th October 2010 • Last reply 18th October 2010
YAY Lima received my package a few days ago! It took 3 or more weeks to get there,I have no idea why Its Italy and Serbia... -_- But main thing is she got it!!!


I can't post any pictures,my lap top took them to his grave. -_-
OK, girls! Looks like ya'll have been busy! I've been offline here for a few days on account of preparing/hosting/cleaning up after Ben's FIRST BIRTHDAY PARTY!!!

So, I'm trying to catch up on the posts and make sure the front page is updated. Have I missed posting or removing any partner pairs...or adding anyone waiting for a vet?

Sorry to ask you to tell me again, this just gets confusing if you haven't looked at it in a while!

Let me know! Thanks!
I've received from Ani W and Crafty C.Great packages.
Both their return packages were sent today.
Thanks to both of them for their patience on a busy week.





This is Ani amazing swap.We have two purse.One of which already contains my metallic and glitter crayons plus washable felt pens for journaling in the New Year.The other will be quickly put to use.I love the dammmit doll-who even came with a poem.I look forward to exploring the tongue tattoos over the holidays


I'm glad you like it and it didn't take too long getting there
Really excited for mine now
<font color="blue"><font size="5"><b>I'm retiring!</b></font size></font color>

I no longer have the time to dedicate to this board. My son is walking/running all over the place, I have a new Etsy shop that's being neglected, and I'm just too busy to give this thread the attention it deserves.

If you would like to take over for me, send me a PM. I prefer that you send it this way, as the PM goes directly to my email inbox, and I will be less likely to miss your response, since I don't check CO+K very often anymore.

If there are quite a few of you who would like to take over, I'll draw your name from a hat. I'll then send a text file of the opening pages to your email account so you can start a new thread without having to retype all the HTML. ;)

Thanks to everyone for putting up with me...I'm just tired and feel like I'm neglecting my child by checking this site for updates every couple of hours. Hope you all understand!
You've done a great job Dessah.Enjoy Ben.
We'll see what the New Year brings.

Ani W who know's with the post!I really hope it arrives safely soonish.
CO+K Name: Lussuria N
Location: Victoria, Australia
Can you ship internationally? Yes

I've been watching the swapping going on for months now and getting all excited about what people make and I thought now I'm on holidays from Uni - time to sign myself up!!


I would like to note - due to family situation I was hoping for a patient partner. I'd hope to have my stuff out within a week or so of partnering - but it's just a fore warning - sometimes everything turns to hell in and hand basket at a moments notice!

I just got Nora's package! Some amazing stuff, I'm so excited to wear my charm bracelet!
(feeling a little inadequate with what I sent... eep!)
Yayy! Got StarLeigh's package today, lots of amazing crafty stuff!

Beautifully wrapped goodies arrive....



and inside....
Handmade cards (just sending one to someone now!) a beaded bookmark with key and fleur de lis, a lovely felt badge, and an amazing Sheltie magnet that looks just like my own dog!!!

I got Debs package today!! OMG Thanks so much Debs, I love it.
Cant post pics right now cuz my daughter dropped my camera.
hopefully pics soon.
Thanks for all the wonderful things! I love Nory so much!
Just an update. Gypsie Moon was my vet, she received my package back in Nov. still waiting for hers to arrive. We think it must have gotten lost in the post. Can I still count this as a completed swap since she received my package?
Hi Everyone

I have been recommended to try this site by one of my pupils at school
I would love to take part in a swap. I love all things textiles!!!! Anything and everything from embroidery to dressmaking, so I am not too sure what to do now to organise a swap so if you would like to contact me and let me know I would love to start swapping

Toodle pips folks and speak soon

Selina
Would help if i did what i was told lol - just like the kids at school teehee!

CO+K Name: Selina G
Location: Liverpool UK
Can you ship internationally? Yes

Toodle pips
Selina
Perfect first post Selina!And a toodle pips !

Crafty C well I can't believe it the first time I actually didn't take a picture as I packed.No image of the little owl in my collection but here is Nory for all to see and the cover of your book/journal.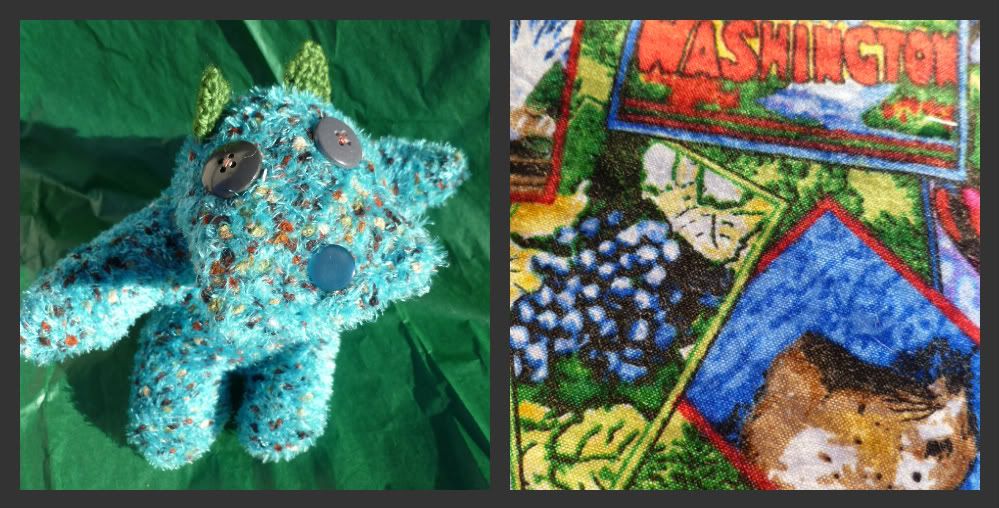 OMG I cant believe how quick I got a response!!! I was expecting to check back in a day or so! OOooooooOOOOO Looks like i will be having a swap to do soon
Thats fab as I will be on the Christmas holidays soon so I will be able to craft away with a purpose until my heart is content lol! Pick me PICK ME!!!
hehee! ( I might even squeeze in a hi di hi at points during my posts! Watch this space
)
Sign up
We'd love to know what you think - Leave your reply right away
Sign up in one click using
Google
Facebook
Twitter
Or using your email address