Have origami, looking to trade
First forum post, and I hope this is okay! I just got through selling a bunch of my origami at Anime Weekend Atlanta, but I still have some leftover! I'd like to trade some of it for other crafty things (namely plushes or doll clothes), would anyone be interested? I mainly have some random stuff, plus about 12 or so Dinosaur Mystery Eggs (origami eggs with various dinos in them). I'm also open for commissions. Here are some examples of my work.



Utahraptor, which is one of the dinosaurs I put in the Mystery Eggs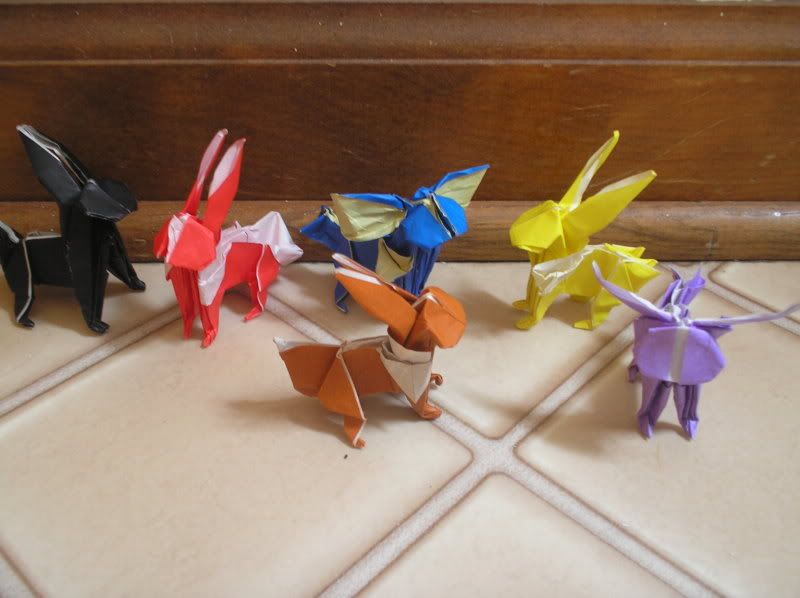 "Eeveelution" Pokemon (I have a few of these)



A Z'gock (robot from the Gundam series)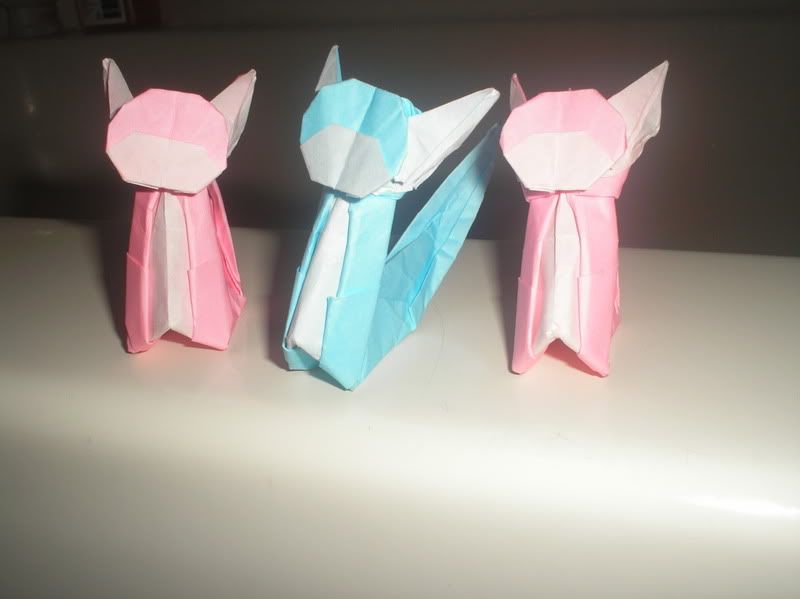 Dratini (a dragon Pokemon)



A doll (with removable clothes!)

If anyone would like more pictures, my deviantART is http://androidraptor.deviantart.com , or if you want a pic of something specific, just let me know!
6
replies since 2nd October 2008 • Last reply 2nd October 2008
Sign up
We'd love to know what you think - Leave your reply right away
Sign up in one click using
Google
Facebook
Twitter
Or using your email address