Little indulgents
How do you spoil or treat yourself? For me it's fabric and ribbons. I don't think there's such a thing as having to much of that and they come in so many lovely colors and patterns. And tea. I love tea. Especially with something chocolatty next to my cup. I prefer loose tea because there's something nostalgic about getting the right amount of tea leafs in your cup or tea pot. Right now I'm having green tea with lemon and cinnamon and a chocolate truffel.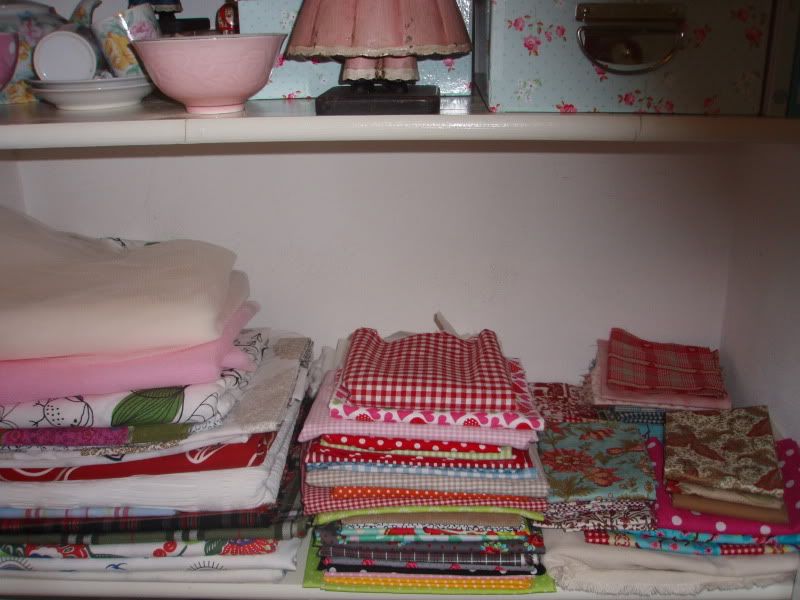 15
replies since 27th November 2009 • Last reply 27th November 2009
I like loose leaf tea too, but prefer something meaty like an Assam or English Breakfast tea, though I don't mind the old Earl in the afternoon=) If I feel like an indulgence while I'm out shopping I'll probably aim for the cosmetics counter and get a new lipstick or nail varnish. Though I am with papers the way you are with fabric, but I never want to use them, I just look at them from time to time lol
My little indulgents are usually either clothes or ben and jerry's icecream!!
My favourite indulgences are ice cream (especially Carte Dor Caramel Cinnamon Waffle flavour). I also love beads and smellies from Lush and having a really deep hot bath with candles and nice music.
OMG I <3 Lush too, tis a shame I have a shower and not a bath
that sounds like heavan, nice bath with smellies and candles. Oooooh also like a good foot spa/soak its lovely!! Treat them feet eh, if i dnt no1 else can, i dnt allow others to touch my feet
chocolate truffles and camera equipment, and camera related items.
Camera equipment is hardly a little indulgent I'd say ;)
haha!

I am the same as Marieke, I get an extra $2 to $20 I am getting some fabric, and fabric related items. You can never have too much fabric. The sad part is there is soo much cool fabric I want I never know what to get!
well the chocolate is good
Chocolate definately is Michelle


Us poor fabric addicts Tara... I'm very jealous though at you because in the States there's so much more fabrics available then here in Holland.
exactly marieke.. fabric and ribbon lol it drives my boyfriend nuts

When I get my paws on some extra money I run to the craft store.I buy thread,spray paint or fabric paint.I collect elephant ornaments,so if I see a cute elephant I have to get it.... Im pretty lucky because my mom has a biiiig collection of fabric that she gave to me.
Took a lovely bath this morning with dead sea bath salt. Lit a few candles, burnt some insence and read a book. Total relaxation...
me I love turtles, turtle tshirts, earrings, necklaces. I have plushie turtles too
Either some clothing from a charity shop or some makeup or nice food. So today I had to get some mascara but it was 3 for 2 on 17 products so even though I don't really have the money for it I bought some lip gloss and nail varnish as well =) and when I handed in my back-breaking essay yesterday I went out with some friends for a huge breakfast

Sign up
We'd love to know what you think - Leave your reply right away
Sign up in one click using
Google
Facebook
Twitter
Or using your email address