153
replies since 8th June 2009 • Last reply 8th June 2009
Cillian Murphy is great and he does have a certain something
I don't recommend you watching Breakfast on Pluto though. Its one of favourite films ever and he's absolutely amazing in it but he's also dressed as a women for the entire film.
watching from hell

droooooooollllll
Hihi, the first time i watched "from hell" was with my broken TV, the picture was just black and white... It's funny, because it's a totally different movie now, when I watch it in color!
I didn't enjoy From Hell that much. I thought he had a slightly dud accent. His accents have got much better over time. Finding Neverland he was amazing in, such a good Scottish accent. He should have got the oscar for that.
I think Fabrizio Moretti, drummer of The Strokes, is very good-looking, as is Meggers, drummer of The Casualties. As for actors, Edgar Ramirez, Corbin Bleu, James Franco and Colin Pharell are on the hotlist. I also adore Jason, the carpenter of Debbie Travis and Johnny Pitts, a presenter of Blue Peter on CBBC x).

Oh yes, and Johnny Depp, but I guess he is already mentioned... thousand times?
ooh meggers is cute i like the casualties but when i met them they seemed a little snobbish it depressed me but i still like 'em cause amybe they where having a bad day
I hope so, because snobbishness doesn't correspond to my image of them! It would be a real pity if they were like that all the time.
yeah it would be i just hope it was that they were tired or something cause i do want to keep on loving them
Robert Pattinson



Jared Followill from Kings Of Leon



Eric Bana

I dont think I could ever find Eric Banner attractive as my image of him is always associated with his the Show Full Frontal where he is making fun of Ray Martin. Now that wont mean much to you none aussie so I'll find some pics
Hmm I couldn't find many, this was the best I could come up with [IMG]http://img.youtube.com/vi/ySDkIwWHk74/0.jpg[\IMG] Ray Martin was an old news presenter here. Full Frontal was a comedy sketch show that Eric banner used to star in, when he played the ray martin part he used to have this plastic wig thing one which seemed to become progressively larger as the series went on
This image shows how large it ended up getting hahaha.
Hahaha!! I've never heard of that before, sounds funny though. I only know him from Troy and The Other Boleyn Girl.
Ok.. picture heavy post here.

Frank Iero, guitarist of My Chemical Romance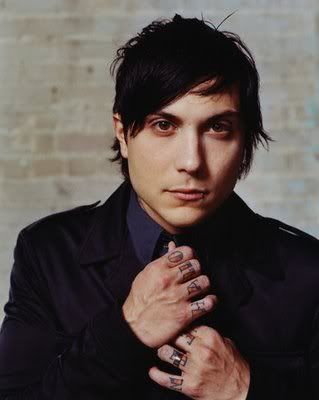 Sam Roberts, scruffy canadian musician



Johnny Depp, of course!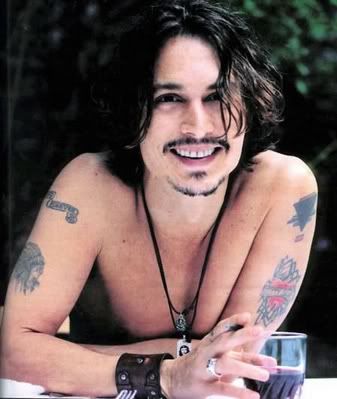 Russell Brand, he's hilarious and he has an english accent



James Franco, he's got the cutest smile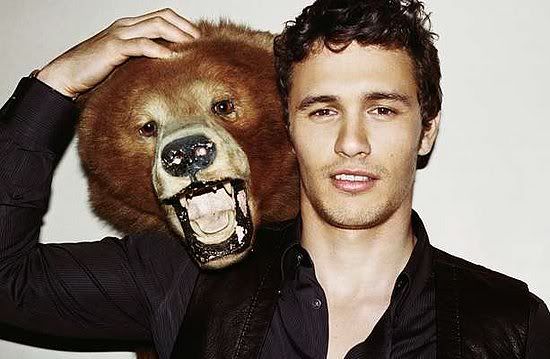 Ian Somerhalder, ice-blue eyes & scruffy face... Yes please! lol



Milo Ventimiglia, I'm a Gilmore Girls fan and Jess is by far the best. hahaha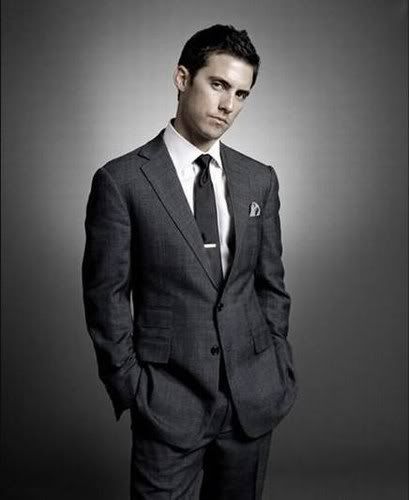 Bob Bryar, former drummer for My Chemical Romance. And the only light-haired guy here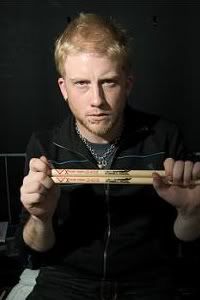 Jimmy Fallon, he's funny and I think he's cute



Jimmy Stewart, got to love his black and white movies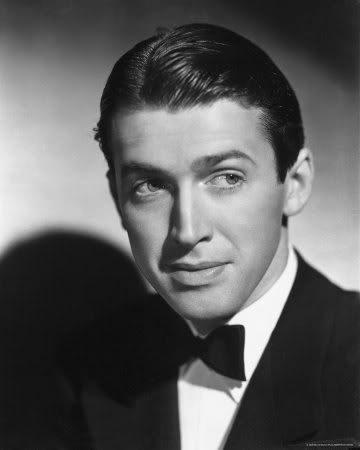 This last one is weird but I have a crush on Obi-Wan Kenobi as played by Ewan Mcgregor, not Ewan himself (although I'm sure he's nice) hahaha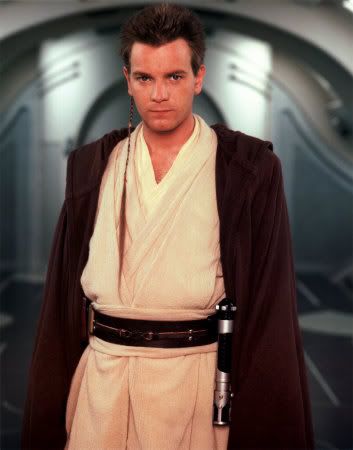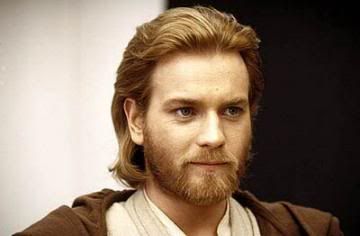 Everyone likes Anakin (played by Hayden Christensen) because he's younger and more "hot" but Obi-Wan's the best ;)

Wow, been a while since this post was last active. I shall add to this though... How could everyone forget Heath Ledger?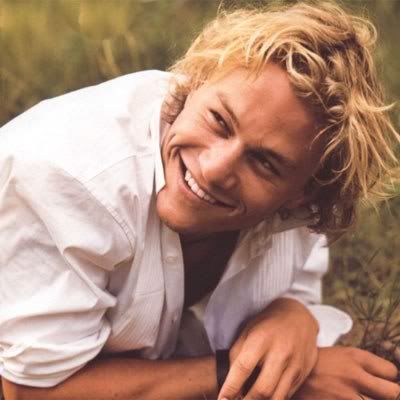 Now tell me you don't go weak at the knees when you see that smile... Bless him
R.I.P.

Obviously Johnny Depp as well



Eric Griffin from the Murderdolls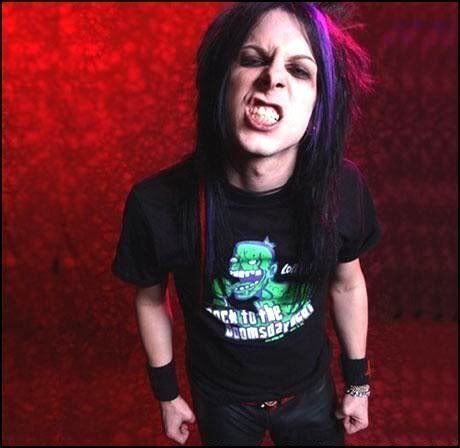 Not a crush but she's super pretty. Cristina Scabbia from Lacuna Coil

Sign up
We'd love to know what you think - Leave your reply right away
Sign up in one click using
Google
Facebook
Twitter
Or using your email address