One of the best things about living in Denver, the Mile High City, is the spectacular views of the mountains. Denver serves as a gateway to the Rocky Mountains, which attracts people from all over the world. If you are an outdoorsy type of person, Denver will fulfill all your needs for hiking, dog parks, dirt biking, outdoor yoga, gardening, etc. You are just a short drive away from the mountains where you can enjoy skiing, snowboarding, snowshoeing, and the hot springs in the winter and hiking, rock climbing, white water rafting, and geocaching in the summer. Denver, Colorado is filled with endless adventures and 300 days of sunshine. If you come to visit, you will not be disappointed.
Shop
My favourite places to shop are the Tattered Cover Book Store [2526 E Colfax Ave], Buffalo Exchange [51 Broadway], Alex and Ani [2827 E 3rd Ave] and 10,000 Villages.
There are many amazing historical districts in Denver which are perfect for shopping and browsing. Too many to list, but some of the places I enjoy going to are: South Broadway Shopping District for eclectic, hipster shops, 16th Street Mall [1001 16th St] an outdoor mall in Downtown Denver, Larimer Square [1430 Larimer St], Tennyson Street Cultural District, Cherry Creek North Shopping District [3000 E 1st Ave] for higher end boutiques, but great for creative inspiration.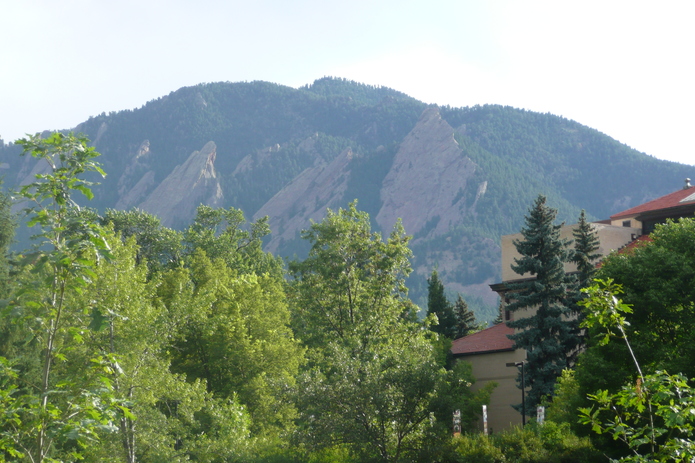 Aside from the "go to" Michaels and Jo-Ann Fabrics, there are several local art supply stores such as Fancy Tiger Crafts [59 Broadway] for supplies and classes, The Artisan Center [2757 E 3rd Ave], Lowbrow [38 Broadway], ReFrame Creative Reuse Center [2500 Curtis Street] for donated supplies and open workshops and Colorado Bead Company for beading supplies and classes.
I you're looking to sell your crafts, check out the Artisan Center [2757 E 3rd Ave], A Paris Street Market [7301 S Santa Fe Dr, Littleton, CO 80120, USA] in the summer, Cherry Creek Arts Festival [2 Steele St # B100] and Juried Festival in the summer, Denver Handmade Homemade Market (summer), Denver Artisan Cooperative, Jackalope - Indie Artisan Fair (summer), Bars and Restaurants, and many little shops around the area that sell local art.
---
Inspiration
For inspiration, head to the Denver Art Museum [100 W 14th Ave Pkwy] or take a First Friday Art Walk [Santa Fe Dr] around the 7 Art Districts andDenver Street Art (Sculptures) and Public Art (Murals and Graffiti). Get inspired by nature in the mountains or at Denver Botanic Gardens [1007 York St]. Alternatively, head to Red Poppy Tea & Hookah Parlour [2120 W 29th Ave] - my boyfriend and I wrote an entire children's book here.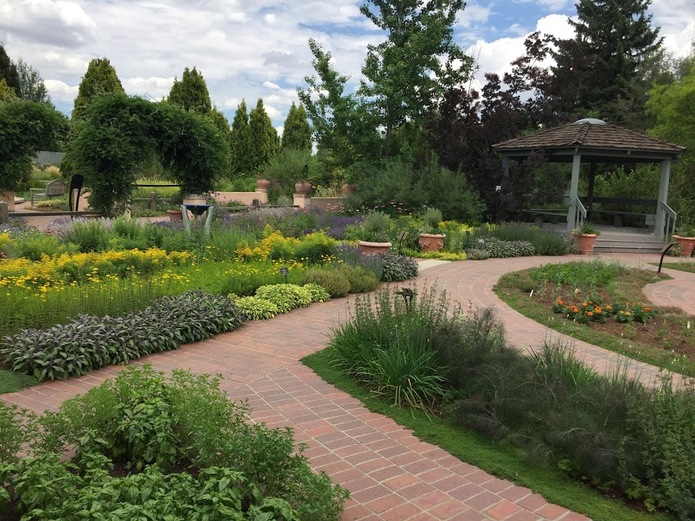 There are too many other attractions to list, here are just a few:
Red Rocks Amphitheatre [18300 W Alameda Pkwy, Morrison, CO 80465, USA], Garden of the Gods [5050 York St], Denver Botanic Gardens [1007 York St], Denver Museum of Nature & Science [2001 Colorado Blvd], Dinosaur Ridge [Dinosaur Ridge, Colorado 80401, USA], Pikes Peak, Mount Evans - anywhere in the mountains, Union Station [], Denver Art Museum [100 W 14th Ave Pkwy], Celestial Seasonings Factory Tour [1669 Euclid Ave, Boulder, CO 80302, USA], Denver Zoo and United States Mint [320 W Colfax Ave].
Or take day trips to:
Boulder (Pearl Street), Pikes Peak, Mount Evans, Estes Park, Rocky Mountain National Park, Red Rocks, Garden of the Gods, Georgetown Railroad, Buffalo Bill's Grave and Museum, Dinosaur Ridge, Stanley Hotel (where Stephen King's "The Shining" took place), Eldorado Canyon State Park.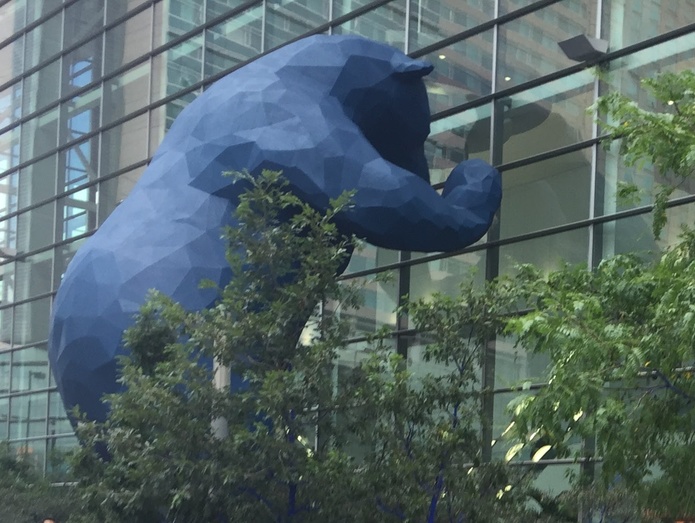 Must take photos include the Blue Bear at Convention Center, Red Rocks, Garden of the Gods [5050 York St], the Summit of Mount Evans and any other mountain top and pictures of anything, anywhere in the mountains throughout the entire state.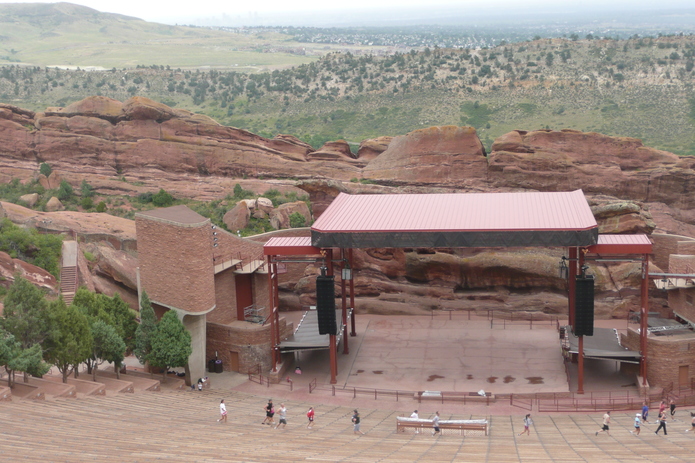 ---
Eat & Drink
The best places to grab lunch and dinner are Sam's No. 3 [1500 Curtis Street], Denver Biscuit Company [3237 E Colfax Ave], Snooze [2262 Larimer St], Crepes n' Crepes [2816 E 3rd Ave] and Lucile's Creole Cafe [275 S Logan St].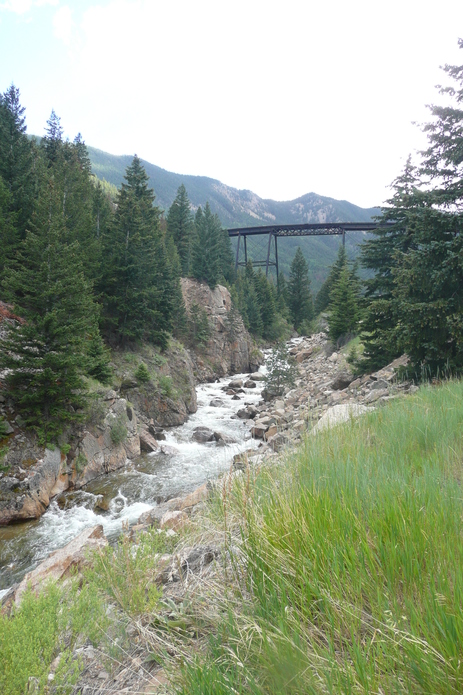 For a sweet treat try Bonnie Brae Ice Cream [799 S University Blvd], Glacier Ice Cream [4760 Baseline Rd, Boulder, CO 80303, USA] or High Point Creamery [215 S Holly St].
For drinks, head to FIRE [1201 Broadway] @ The Art Hotel or The Golden Bee, located in the oldest (and possibly haunted) hotel in Colorado.
---
Craft
If you're looking for somewhere good to sit and craft, try Upstairs Circus [1500 Wynkoop St #100] or anywhere out in nature with a group of friends.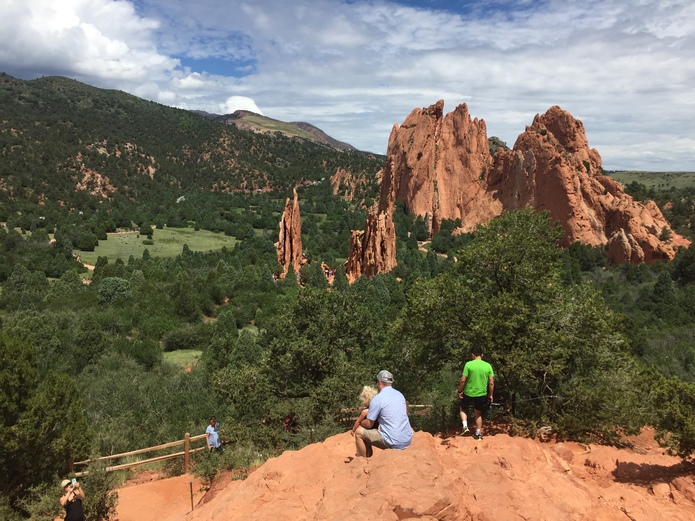 If you're looking for a craft club, Upstairs Circus [1500 Wynkoop St #100] has crafts and drinks or My Make Studio [E60, 6460 E Yale Ave] for DIY Cake and Cupcake Decorating Studio.
To make new crafty friends, try Upstairs Circus [1500 Wynkoop St #100], I Made it Workshops [617 22nd St] and Several Crafty Meetup groups.
---
See Something Special
For something quirky, you must see the Unsinkable Molly Brown House [1340 Pennsylvania St], she was a survivor of the Titanic. Buffalo Bill's Grave [987 Lookout Mountain Rd, Golden, CO 80401, USA] and the Alice in Wonderland themed sculpture park.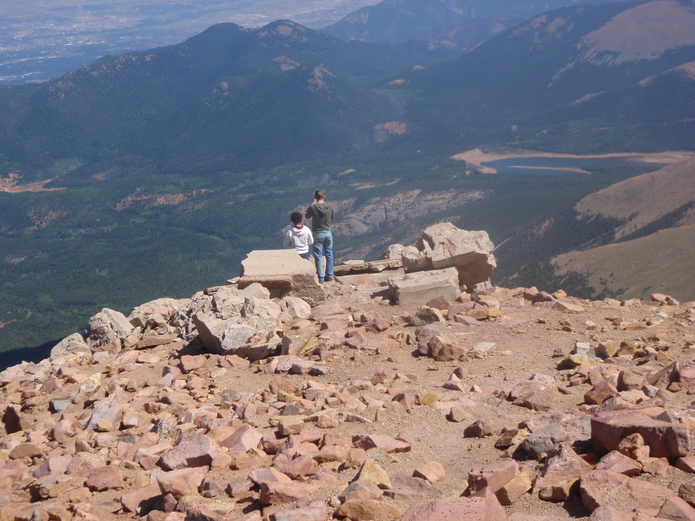 Honestly, the best souvenier you can take home are pictures of all the natural beauty and wonder of this state. Go outside and enjoy nature!
Side Note: Do NOT take home any marijuana!! It's legal here, but you will not make it past airport security if you try to take it home with you.
---
Want to take us on a tour of your town and write a City Guide for the blog? Send us a message!
Share
Follow
Comments