Chicago is a fantastic Midwestern city, so it has all the advantages of the big city, but still friendly and welcoming to all. In Chicago you get to experience all 4 seasons, so bundle up and dig your car out of the snow in Winter, then grab your bathing suit and head to the beach at Lake Michigan in the Summer. There are loads of Museums to visit, restaurants to try, parks to play in Sports or Theatre to watch. There is a great local art and music scene too, it pretty much has everything you could want!
Shop
I've listed most of them in the craft or handmade section, but some other fun shops are RR #1 Chicago [814 N Ashland Ave] for unique gifts, Humboldt House [1045 N California Ave] for beautiful vintage furniture and Inside Home [1942 W] for new and vintage furniture.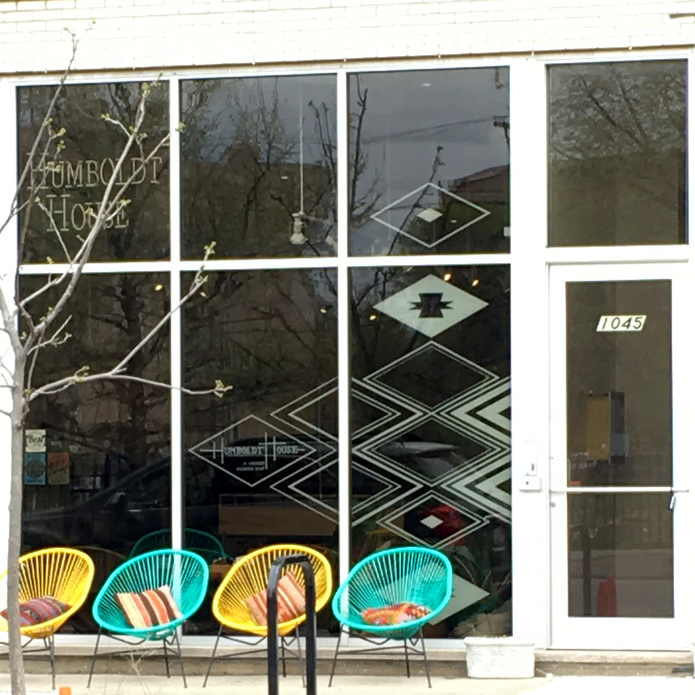 There are places all over this city, but these are my favorites in my neighborhood; The WasteShed [914 N California Ave] - a creative re-use center, great to find random art supplies, Nina [1655 W Division St] for classes and selection of beautiful yarns, Soutache [2130 N Damen Ave] - I have yet to visit this, but have heard you must stop here for unique buttons!
Paperish Mess [1955 W] is great for art supplies, Beadniks [1937 W Division St] for jewelry making and all kinds of beads and Textile Discount Outlet [2121 W 21st St], an amazing old warehouse full of every kind of fabric imaginable. Expect to spend a long time here searching through all the floors.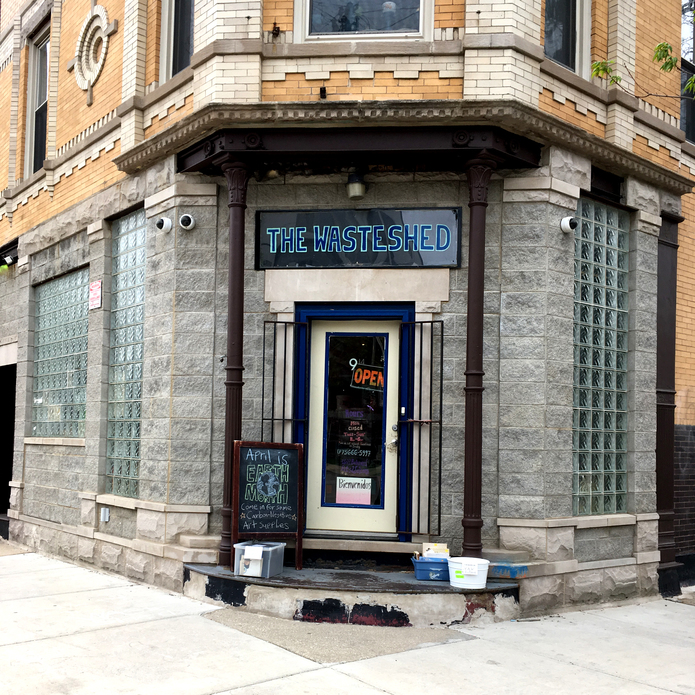 One Strange Bird [2124 W Division St] teaches art classes, but also sells unique and handmade items. Paper Doll [2027 W Division St] offers some handmade items as well and Paperish Mess [1955 W] ps great for art supplies and handmade items.
---
Inspiration
The School of the Art Institute of Chicago [112 S Michigan Ave], - Art Museum, The River North Gallery District [222 W Hubbard St], The Pilsen area if full of Murals to see and Garfield Park Conservatory [300 N Central Park Ave].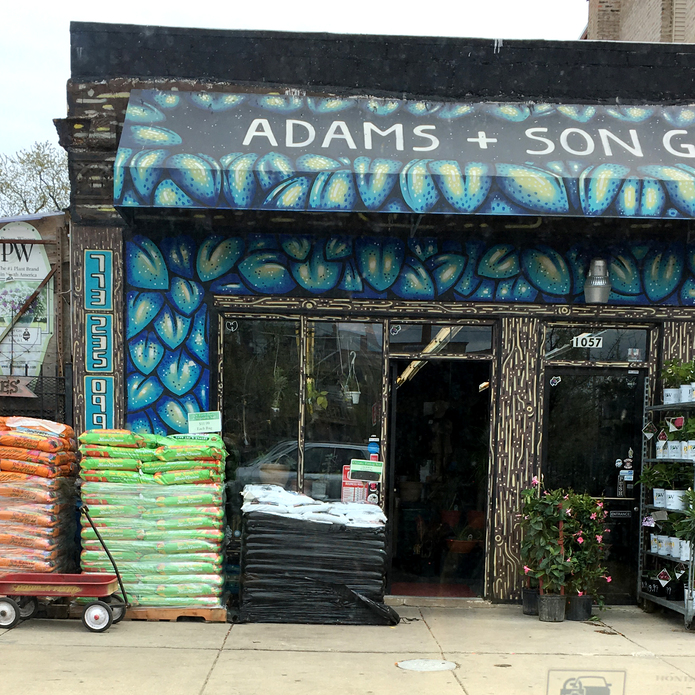 These are the huge tourist attractions, but still fun to visit, The Field Museum [1400 S Lake Shore Dr], Lincoln Park Zoo [2001 N Clark St] The "Magnificent Mile [Lower Michigan Ave]" downtown, Wrigley Field [1060 W Addison St], top of the Hancock Buildingr [875 N Michigan Ave], top of the Willis Tower [233 S Wacker Dr], Adler Planetarium [1300 S Lake Shore Dr], the Shedd Aquarium [1200 S Lake Shore Dr], Grant Park [337 E Randolph St], The 606 Trail [The 606] and so many more!
---
Eat & Drink
Almost anywhere you walk there are tons of restaurants or bars, places to eat. Roots Handmade Pizza [1924 W] for pizza, Piece [1927 W North Ave] for more pizza and a brewery, Café Marie-Jeanne [1001 N. California Ave] - a "cozy French cafe", Rangoli [2421 W North Ave] for Indian food, Handlebar [2311 W North Ave] for vegetarian, Feed [2803 W] for Southern style and Bullhead Cantina [1143 N California Ave] for tacos!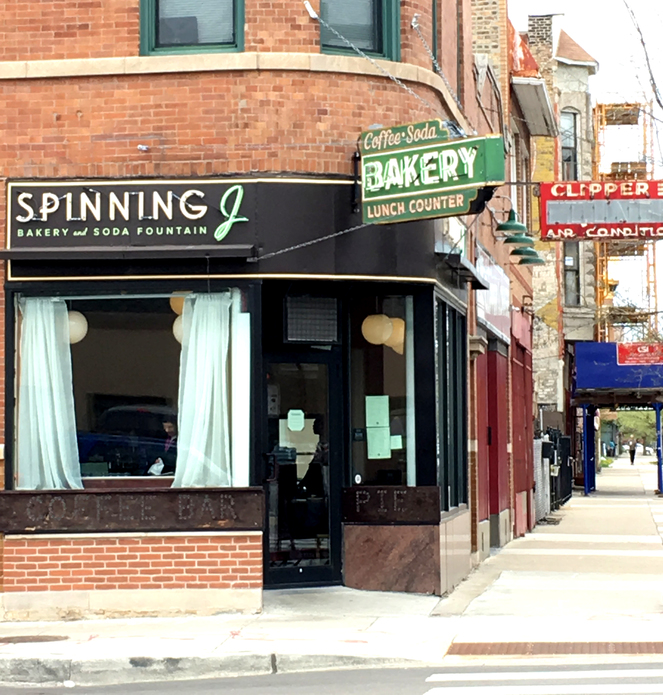 The Spinning J Bakery and Soda Fountain [1000 N California Ave] has delicious sweet treats.
---
Craft
I do most of my crafting at home, but there are parks everywhere to find a spot to sit in and create. Humboldt Park [Luis Munoz Marin Dr] near me has tons of space to walk, in the Summer they have a small beach, and even a Lagoon.
There are, but I am not in any myself. There is LILLSTREET Art Center [4401 N Ravenswood Ave] that offers classes and seems pretty amazing.
To make new crafty friends head to any of the craft stores mentioned above! Especially the ones that also offer classes.
---
See Something Special
There are tons of generic souvenirs all over the city, but maybe finding a unique item like a bag or notebook with the Chicago flag on it would be a bit more fun!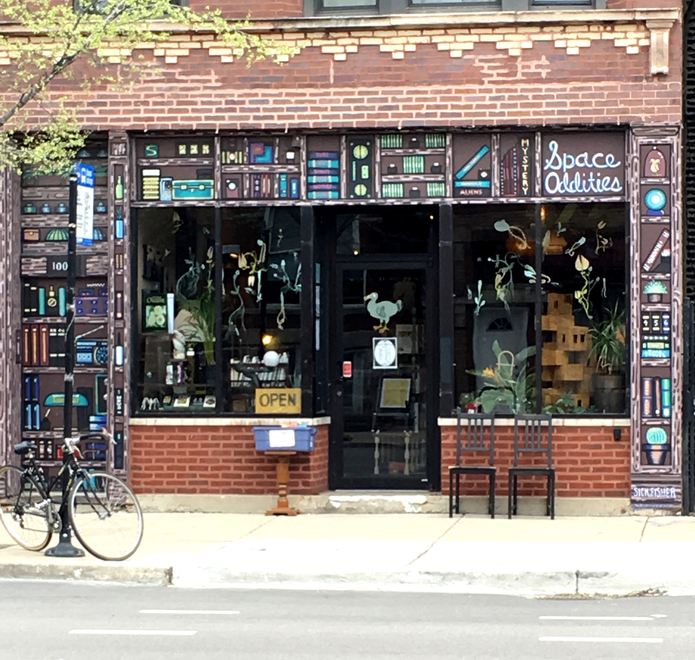 ---
Want to take us on a tour of your town and write a City Guide for the blog? Send us a message!
Share
Follow
Comments