HCMC is the best City in Vietnam with Western style and Western culture. It is a friendly city in Vietnam and easy for everyone come to stay, find a job and enjoy a holiday.
Shop
My favourite shop is VinaCraft [21C Hoang Hoa Tham Street, Ward 13, Tan Binh District, Ho Chi Minh City]. Here we can find almost everything you can think about crafts a lot of tools, materials crafts from needle works, felt arts, scarpbooks..barcelets, rings, quillings, fabric, ribbons.. …etc..
Lena Shop [112 Lý Thường Kiệt, 8] is perfect if you want to find wool, this is exactly place you should come to buy. You can still find tons of wool, fabric and tools for needle work, and Ngan Thong shop [55A Pasteur, Bến Nghé, Quận 1] where there are a lot of papers for wrapping and craft boxes.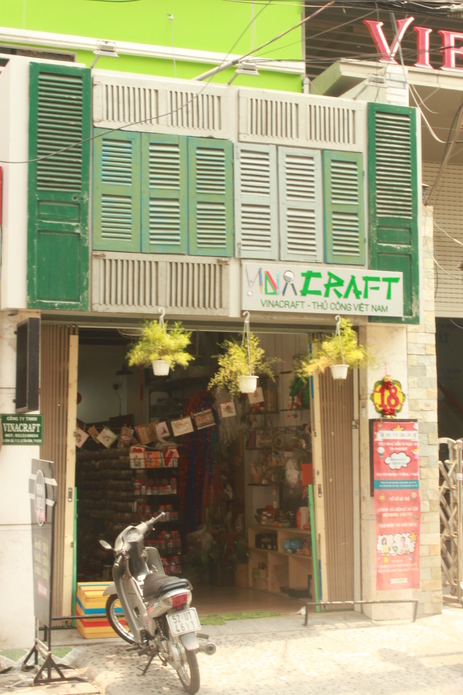 Great places for buying craft supplies include:
Intersection of Le Loi, Ham Nghi, Tran Hung Dao Avenues and Le Lai Street is Ben Thanh Market. There is everything you can think of: Clothes, tools, foods, accesorries , spices, domestic item, flowers…and etc. Ben Thanh Market [32-30, 36-34-32-30 Phan Bội Châu, Bến Thành, Hồ Chí Minh] is a Shopping heaven and beating heart of district 1
Binh Tay Market [634 Phạm Văn Chí, 8th Ward, Quận 6] – such as China Town in HCMC. A big wholesale market on the edge of District 6 Prices here are cheaper than at Ben Thanh. Same as Ben Thanh Market, this is a shopping heaven covering two stories with more than 700 stalls.
Dai Quang Minh Market [31,33,35 베트남, Chợ Đại Quang Minh, 31,33,35 Châu Văn Liêm, phường 14, Hồ Chí Minh] - 33-35, Chau Van Liem Street, Ward 14, District 5, Ho Chi Minh City. Most of the materials,tool for sewing,bracelets,rings,necklaces,chirstmas,new year cards you can find here.
Recently, we have had many craft fair in HCMC such as Saigon Flea Market [1st floor,, 107 Tôn Dật Tiên, Tân Phú, Hồ Chí Minh], Sai Gon Craft Fair, Cho Phien Thanh Nien [04, Phạm Ngọc Thạch, Phường Bến Nghé, Quận 1, Hồ Chí Minh] etc. These are the best places to sell your handmade items. Cho Phien Thanh Nien is open on the weekends at Thanh Nien House and you can find a lot of crafters with many cool things : handmade cards, quillings, fabric, bracelets, artwork, scrapbooking.
Another way you can leave your crafts at some craft shops such as VinaCraft [46, Duong So 2, An Lạc, Hồ Chí Minh], Ngàn Thông [55A Pasteur, Bến Nghé, Quận 1] shop or some bookstores and you can take money when they sell them, or you can sell them at your home with good marketing online.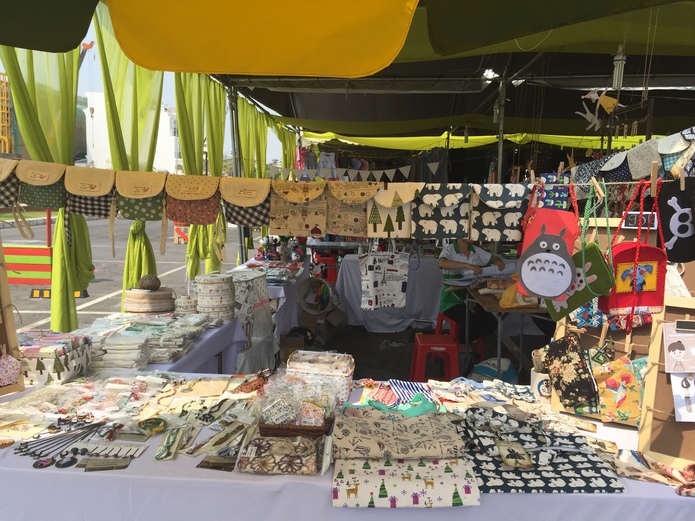 ---
Inspiration
On Dong Khoi [132 Đồng Khởi, Bến Nghé] street, you can find variety shopping choice in the heart of the city from luxury shop or tiny craft shop. This is a mix of Western stores blended with local store selling almost everything. Dong Khoi is one of the beautiful roads in HCMC with beautiful sites.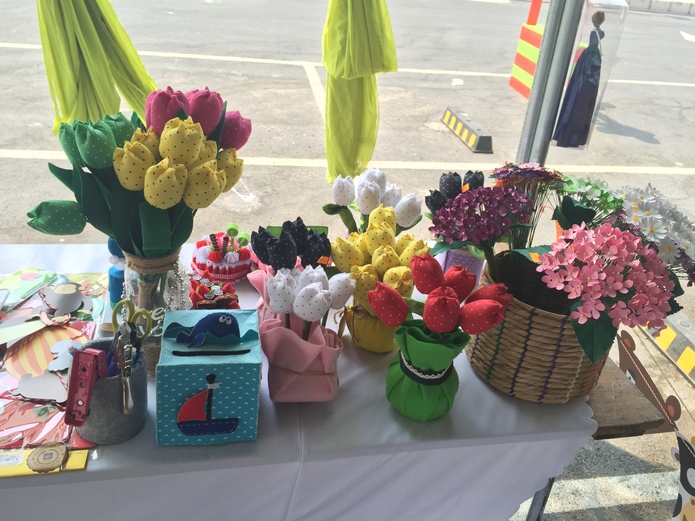 ---
Eat & Drink
Cafe Me [8 Lương Hữu Khánh, Phạm Ngũ Lão] at Luong Huu Khanh street is a craft coffee. You can drink coffee and see lovely craft items.
---
Craft
You can go to park and make crafts for free or you can book a good coffee shop to do that. Wherever your group like - it's up to you!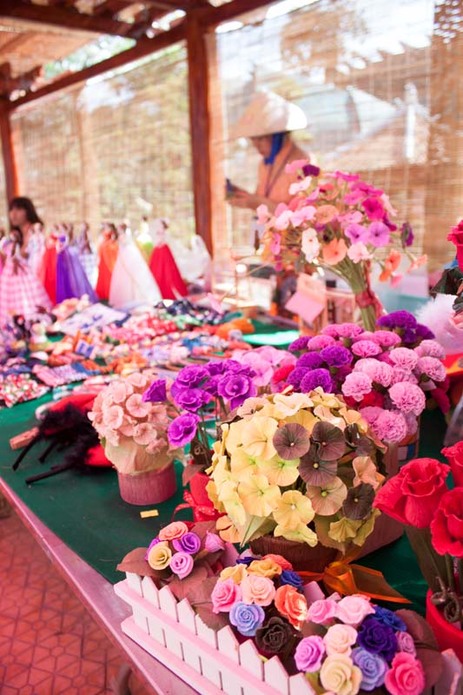 We have a lot of workshops from some shop such as sewing workshops at Brother, quilling workshops at Lena Shop [112 Lý Thường Kiệt, 8], clay art workshops at Thuy Tien Shop [128, Hai Bà Trưng, Phường Đa Kao, Quận 1, Hồ Chí Minh]. We run all types of craft and kid workshops at VinaCraft [46, Duong So 2, An Lạc, Hồ Chí Minh]. The workshop is opened at special occasion or depending on shop's program.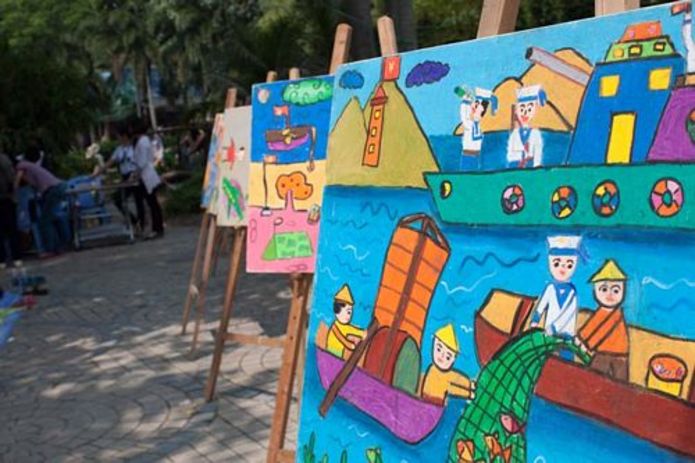 If you want to study at craft classes, you can go to Woman's House [188-192-194 Lý Chính Thắng, phường 9, phường 9] or Thanh Nien House [04, Phạm Ngọc Thạch, Phường Bến Nghé, Quận 1, Hồ Chí Minh]. They open many classes for crafters and you can book these classes with your suitable schedule.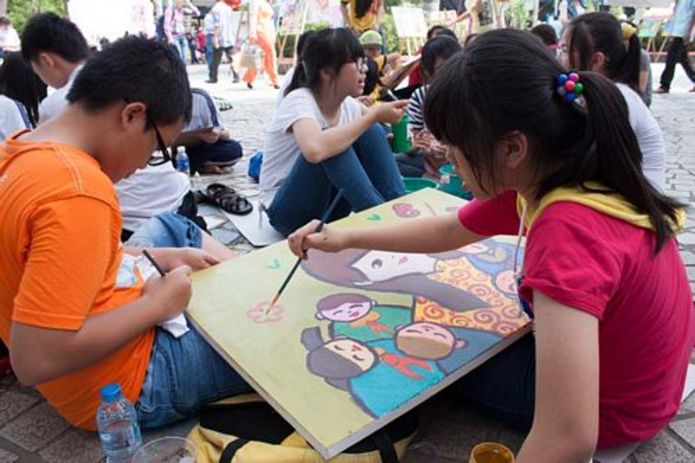 ---
See Something Special
If you want to find unique things, you can go to Nguyen Cong Kieu [04, Phạm Ngọc Thạch, Phường Bến Nghé, Quận 1, Hồ Chí Minh] street dubbed 'Antique Street, – Opposite Ben Thanh Market. It is a short street, nearly 100m, but you can find a lot of cool stuffs such as old oil lamps, Jade statues, ornate furniture, ceramics, artwork, jewelry, war artefacts and old cameras. It's really wonderful if you are an antique collectors!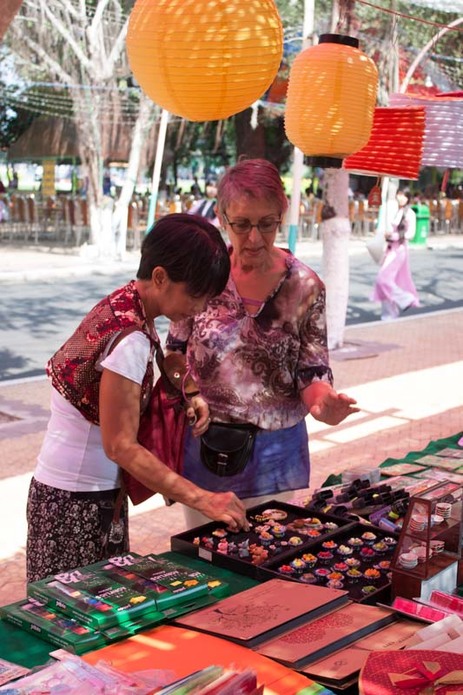 ---
Want to take us on a tour of your town and write a City Guide for the blog? Send us a message!
Share
Follow
Comments