The best thing about living in my city Islamabad is that here you can enjoy lots of natural beauty as this city is near hills, so you can see mountain tops, you can enjoy hiking opportunities, a beautiful lake is surrounded with greenry around. A lake view park is also a nice location for photographers. Here in my city you can find many art & craft related locations, parks, museums & restaurants, You can shop in many good shopping malls and markets here. Theatre, Cinema & many other entertainment opportunities are easily available. My city is a peaceful city with people who love art and nature.
Shop
For everyday shopping, I used to visit a small market near my home but when there are festivals & holiday events I like shopping from Jinnah Super Market [College Road], or sometimes Super Market [School Road]. The Centaurus Mall [The Centaurus Mall, Jinnah Ave] is one of the biggest malls here & it's really nice for shopping for everything. You can get clothes, handbags, jewelry, toys, home accessories, art stuff, cosmetics, food & everyday need items .Many international brands are also opening their outlets here, which is really interesting to visit. In Centaurus, we can enjoy shopping as well as good food, many restaurants are there which is helping after getting tired while shopping in the huge mall.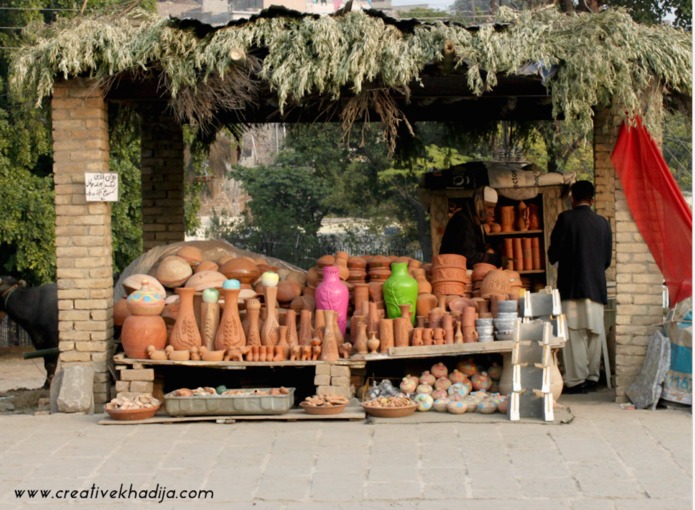 You can shop for books, handicrafts, paintings & every art related stuff. There are many shops related to craft supplies in Super Market [School Road] & F-7 Market [Flat # 6-A, Block 12 C, Jinnah Super market], mostly book stores & stationery stores are selling art & craft supplies. You can buy craft supplies from the twin city markets as well, twin city is next to the city Islamabad but you can shop with more variety and for a good price from Rawalpindi [Rawalpindi, Pakistan].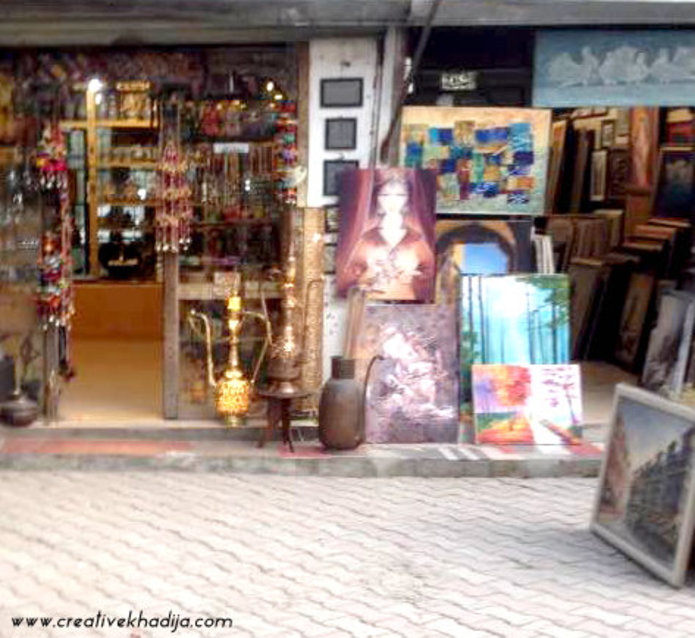 Lok Virsa [Garden Avenue] is a wonderful location for buying & selling handmade, it's basically a museum along with an art institute where students learn about art & creative subjects. Arts & crafts can be found here at Lok Virsa institute. There is [Arts & Crafts Village399] where crafters can sell their handmade. Sunday bazars are located in different sectors of the city where you can buy & sell local handmade crafts in good price! there is huge variety as well.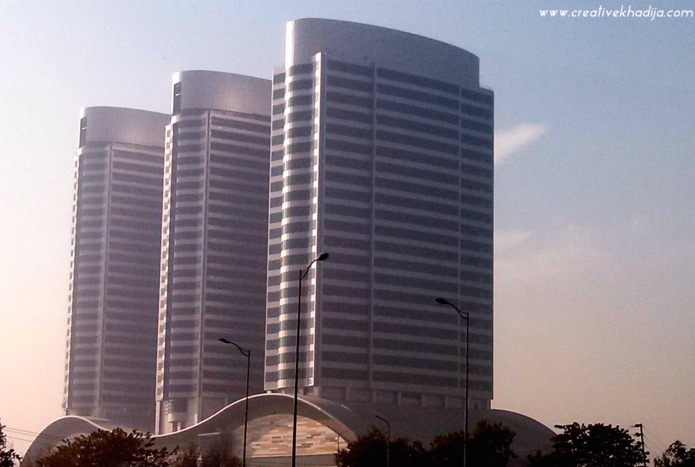 ---
Inspiration
In my city of Islamabad, there are many interesting sites for those who are creative. There are many art & craft museums where culture and tradition are displayed. We have many beautiful parks in our city, F-9 sector park, also known as Fatima Jinnah Park [Jinnah Avenue], is one of the most beautiful park here. Pakistan Monument [Pakistan Monument, Shakar Parian National Park] is a unique piece of architecture where you can see the history & culture of four provinces. As it's an Islamic state, we have so many beautiful mosques in the city, one of the biggest mosque is Faisal Mosque [Faisal Avenue] which is kind of landmark of the city because of its unique architecture and beautiful white building designed by a Turkish architect. For shopping areas, The Centaurus mall is a beautiful piece of architecture/ You can forget for a moment if you are shopping in a huge mall abroad or its your own city mall... simply beautiful & big variety shopping stuff. Prime Minister house [Constitution Avenue] building is also one of the beautiful piece of architecture.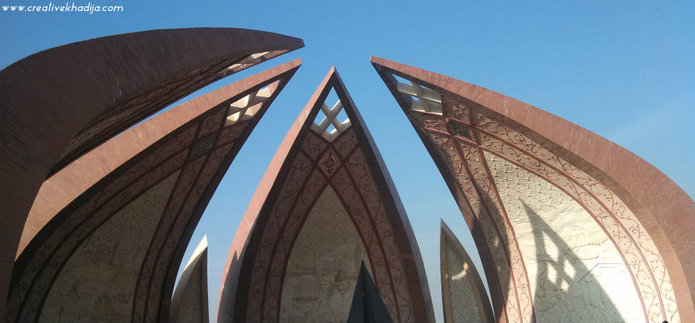 In Islamabad, there are many wonderful areas where I love to visit that I enjoy at the weekends. Saidpur [Saidpur, Pakistan] Village is a beautiful location near the Margalla hills and Mughal era inspired. You can find restaurants here & beautiful antique interior. It's among one of the most unique tourists attraction because of the art gallery there and an old school building along with some preserved temples & tombs. Quaid-E-Azam [Quaid-E-Azam Ave, Pakistan] university & Fatima Jinnah University [Old Presidency, The Mall, Rawalpindi] is also a beautiful place.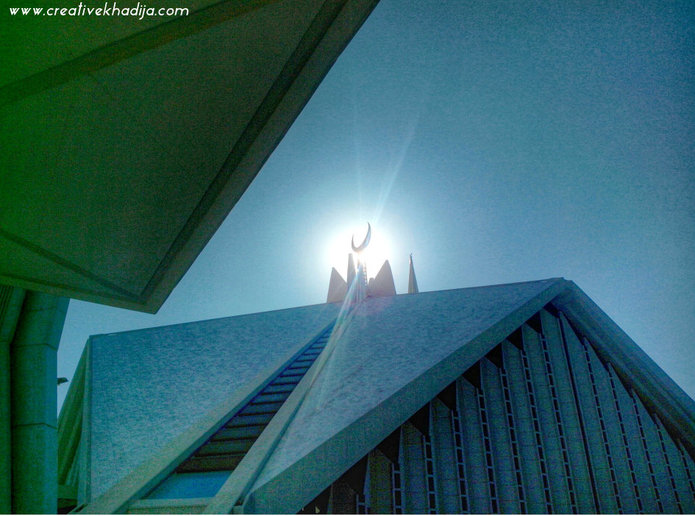 For photographers & art students, there are many beautiful locations around. Pakistan Monument [Pakistan Monument, Shakar Parian National Park], Faisal Mosque [Faisal Avenue], Fatima Jinnah Park [Jinnah Avenue], Heritage Museum & Lok Virsa [Garden Avenue] are among some beautiful locations. Daman -e- Koh [Daman -e- Koh road] is also a unique place for tourists because its designed in hill area near the city. It's a beautiful picnic spot as well, you can get beautiful sights there. Margalla Hills [] are giving a beautiful sight for capturing with camera. There is a hiking spot as well which is the best activity spot & you can capture natural beauty too. Rose & Jasmine Garden [] is also a wonderful place to take your camera with so many flowers & a bird house zoo is there with many attractions. At Lake View Park [] you can capture nice clicks of sunset as well.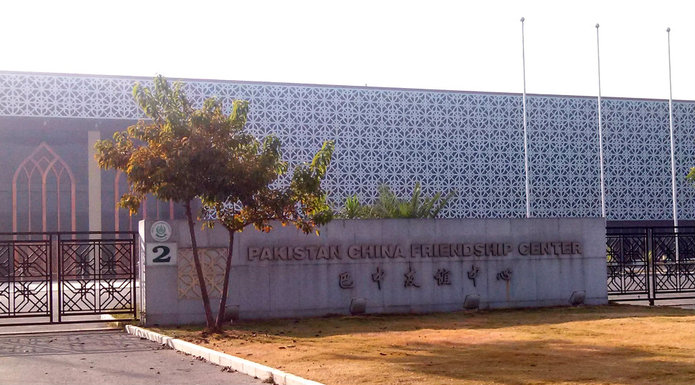 ---
Eat & Drink
There are so many restaurants where you can enjoy local desi food as well as Chinese, seafood, and other oriental foods. I like local desi food for lunch & dinner mostly so my favorite places for lunch & dinner are The Monal [Pir Sohawa Road, Pakistan] restaurant and Des Pardes [Saidpur, Pakistan], I also like the food and serving of Khiva [H.No.64] restaurant. Tandoori Restaurant [Jasmine Plaza, 20-A, G-8 Markaz, G-8] is also among my favorites for the dinner.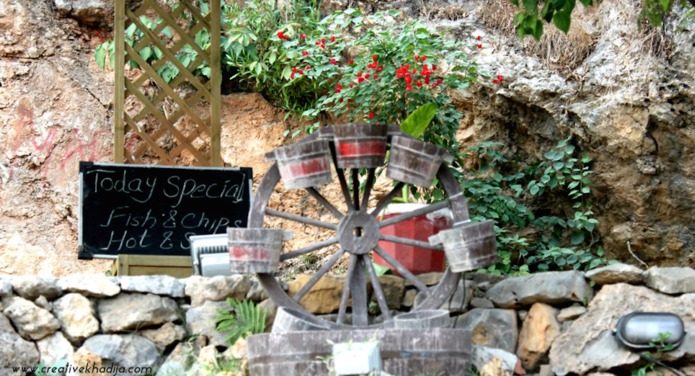 Here in my city there are many cafe but among my favorite ones, Gloria Jean's Coffees [F-11 Markaz] & Tutti Frutti [House 23, College Road] are good. Chaaye Khana [School Road] is a good because of its artistic interior. The Hot Spot [F-7/3] restaurant's interior is really attractive & serving good food.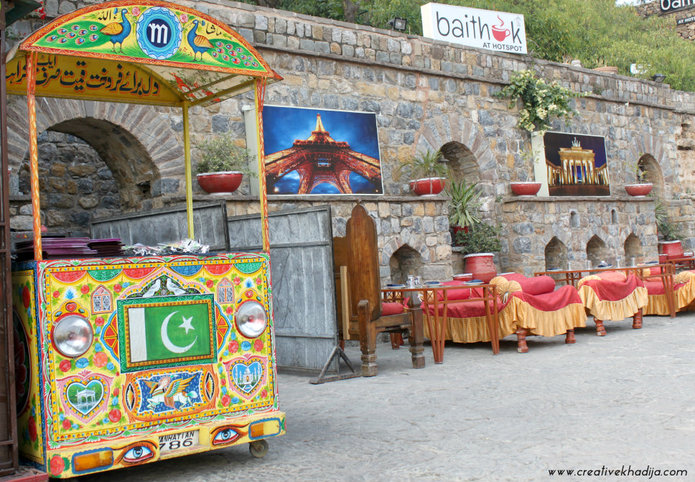 As it's a Muslim state, drinking is not allowed for Muslims, but because of the many foreigners located here, there are some bars & sheesha cafes. Islamabad is the capital city of the country so here we have many foreign embassy area. So that's the reason we have bars here for them.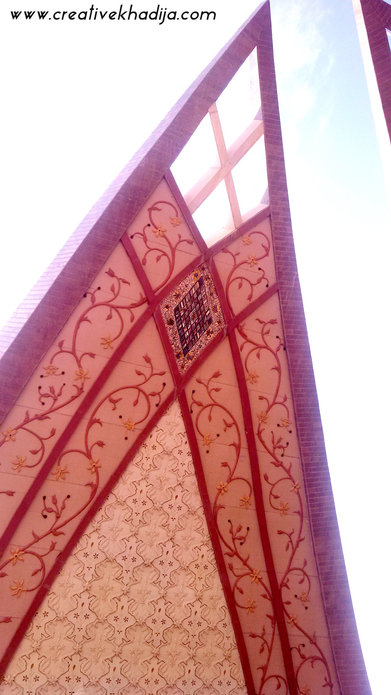 ---
Craft
There are many locations for relaxing & enjoying crafts. In Islamabad You can sit and craft at Fatima Jinnah Park [Jinnah Avenue]. Lake View Park [] is also a good place where you can sit & enjoy working on your art piece. At Daman -e- Koh [Daman -e- Koh road] you can sketch landscapes. You can craft or embroidery while sitting at any park and people will appreciate your work while passing by around you. Rose & Jasmine Garden [] is also a beautiful place for working on any craft or for capturing art image. You can enjoy photography there.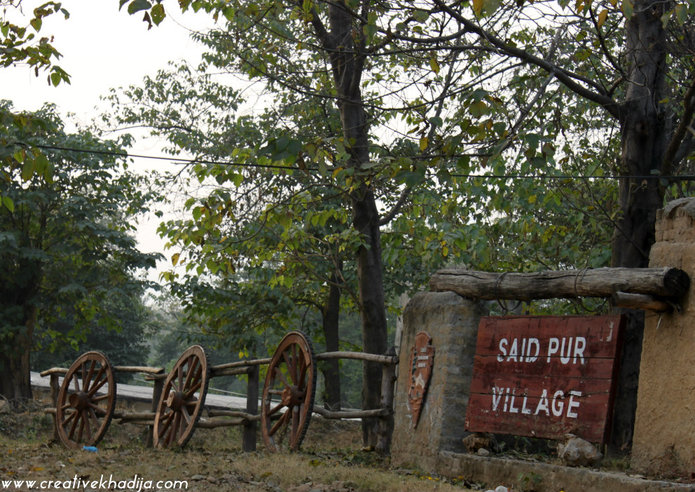 In Islamabad, we have Lok Virsa [Garden Avenue] & Art & Craft Village [Service Road] specially for art lovers. Arts & Crafts Village is equipped with exhibition hall, clusters of shops, studios for the artists, tea shops, show rooms, folk theatre and hostel for the visiting artisans. It's a proper location for enjoying crafts & for making new friends as well.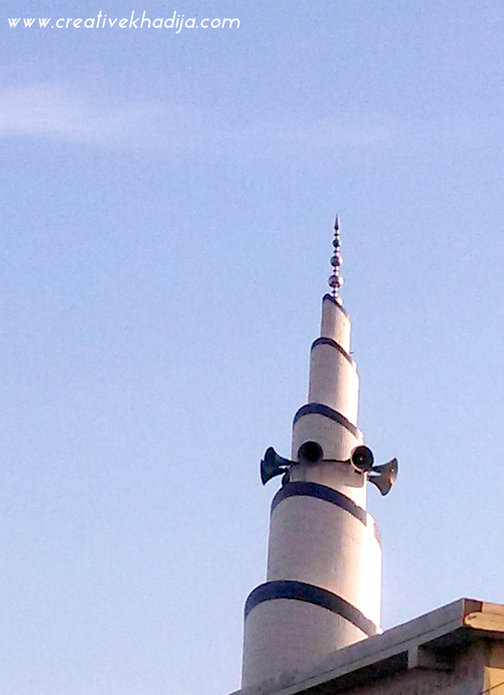 Here we have Arts & Crafts Village, which is a food park as well as a cultural center. There are cafes and art activities where a crafter can have more fun!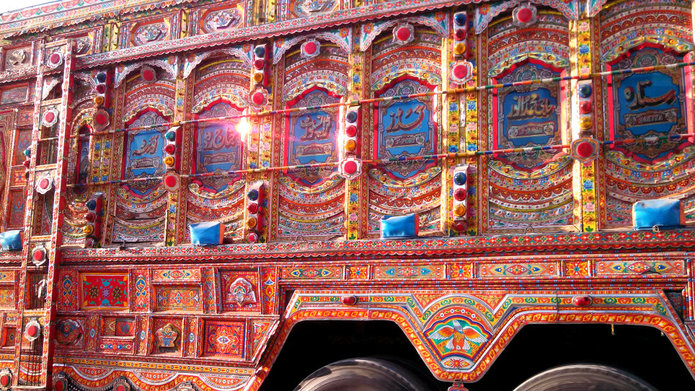 ---
See Something Special
As I mention above about the twin city Rawalpindi [Rawalpindi, Pakistan]. So in Rawalpindi you can see some pretty graffiti art on walls. Those walls are filled with beautiful graffiti design related Pakistan, Youth, Friendship & Politics etc. These colorful walls are simply pretty. If you want to visit something odd not pretty, you can also visit Shah Allah Ditta [Shah Allah Ditta, Pakistan] caves which are quirky as well.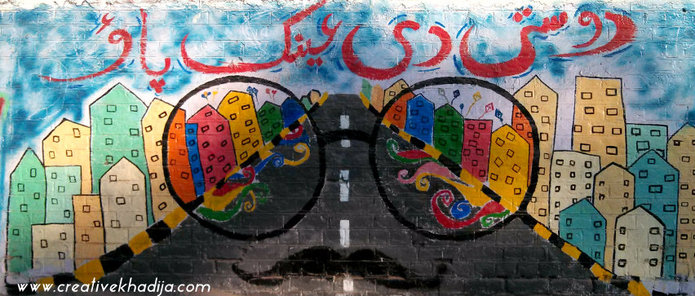 As Islamabad is not an old city, we have some beautiful buildings & shopping malls. You can get architecture souvenirs from different places, Islamabad city is very peaceful and filled with many attractions everywhere so you can enjoy your visit here with beautiful memories specially.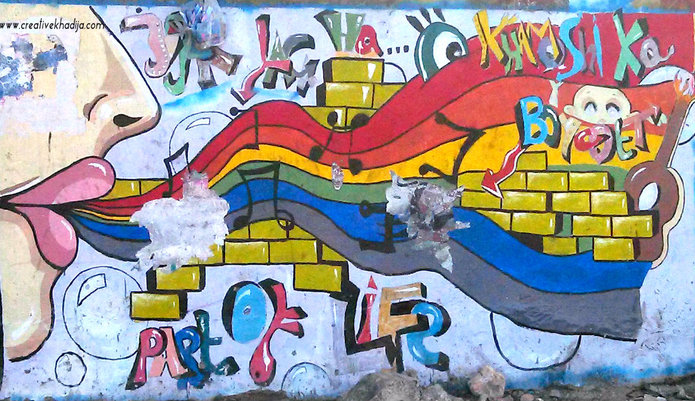 ---
Want to take us on a tour of your town and write a City Guide for the blog? Send us a message!
Share
Follow
Comments