Whatever derogatory name people call Ikea lovers you may call me now.
This weekend since I was venturing out to meet some folk anyways I left a little early to go take a look at the new local IKEA. Karen and folk had gone and came back with rave reviews. So I wanted to see what all the hubub was about.
PLACE FRIKKEN ROCKS MY KNICKERS OFF.
They have this whole showroom upstairs that details how awesome your place should be. Plus they have fabric and food. You can shop around, take a food break 10 steps away, and get back to it.
So while upstairs viewing the cool, you pick out the cool, and write it down where to find it. Then you go downstairs, locate the cool, and buy the cool.
On the way out you can get a .50 hot dog.
The way they laid out the kitchens, bathrooms, the apartments, the offices, kiddie rooms, bed rooms, living rooms... It made you wonder why isn't this my swinging pad?
I held back till I could think out a couple things but I picked up these. Giant Poppies!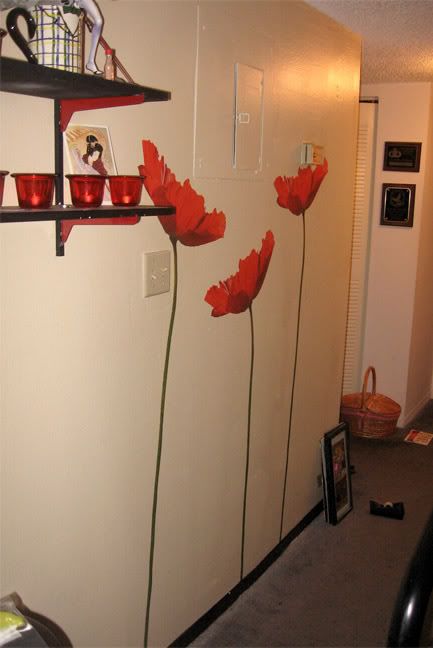 Also:
Ikea Hackers
. Why follow the instructions when you can make something totally new?
Share
Follow
Comments