I found some hilarious ads on the net. My favourite is the kebab one! :P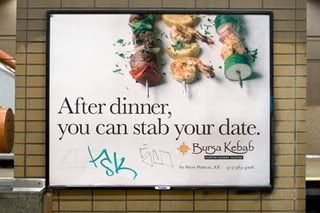 This is a kebab shop ad- perfect for all those bad dates!
I love this duracell ad. I can imagine some giant toddler playing with the bus.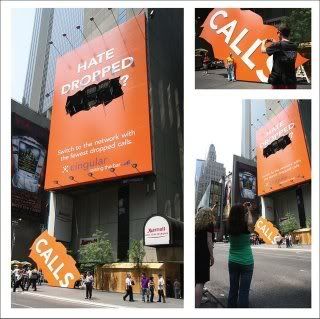 This is an ad for a cellphone company- it is massive!!!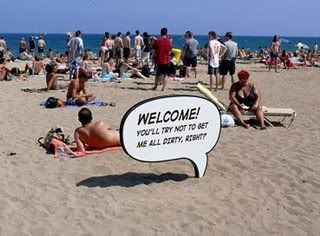 Aww! The beach can talk- don't litter pppl!
This is an ad for BBQ grill makers- it would have saved them a lot of money!
Share
Follow
Comments