"Join us for the road-trip of a lifetime in our first craft book!"
– Cat & Tom, founders of Cut Out + Keep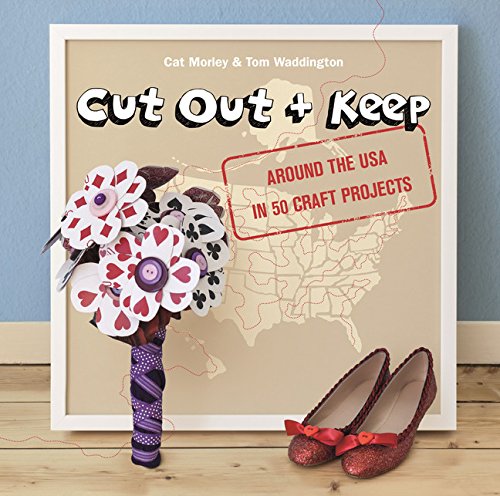 Save
30%
with code
AROUNDTHEUSA

Around the USA in 50 Craft Projects
By Cat Morley & Tom Waddington
Published February 2015 by Laurence King ·
It's our first book! And it's a road-trip with a difference - we visited all 50 states in the USA and crafted a project for every single one. The book is filled with quirky hotels, off-beat sites, and (of course) great tutorials with full pictures for each step.
Buy it Now »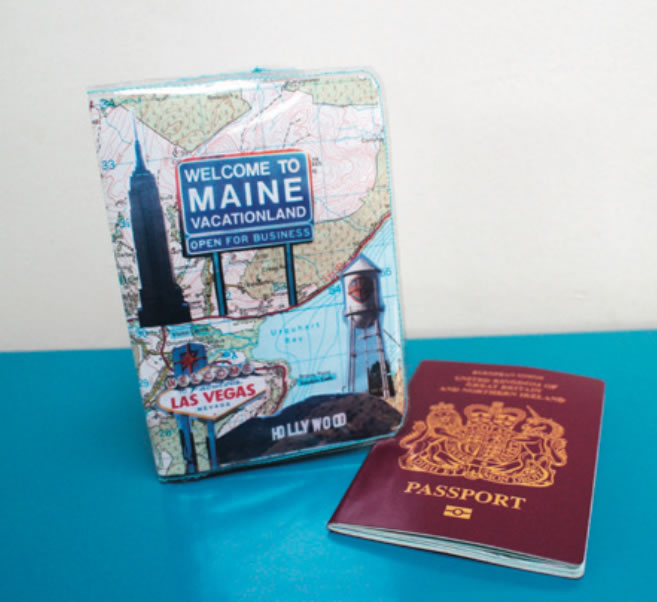 We asked for your suggestions, we slept in quirky motels, we ate gigantic portions of local food and we drove from coast-to-coast in America to see all 50 states, stopping at all the off-beat, crazy and crafty sites along the way. Inspired by our travels, we turned our adventures into a book with 50 step-by-step tutorials to make a souvenir for each state. Make a pair of Ruby Red Shoes for Kansas, a Licence Plate Notebook for Michigan, Hollywood Lampshade for California and bake a batch of UFO Cake Pops for New Mexico.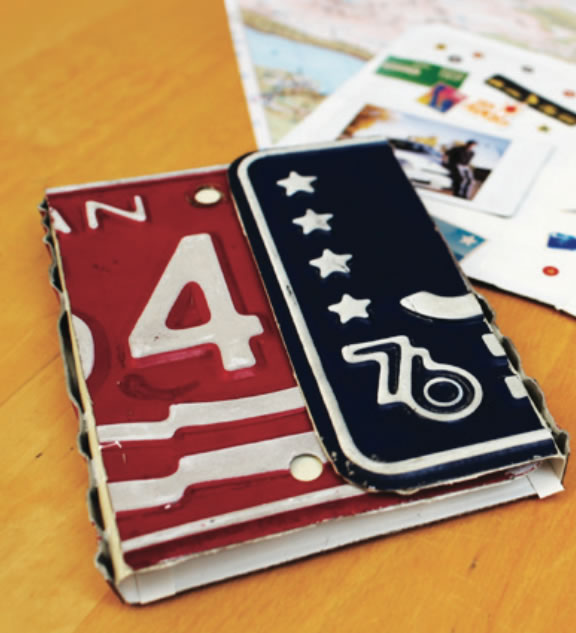 We try to bring each state to life through our recommendations of fun places to visit and tons of personal snapshots of our roadtrip. The projects cover the full range of crafts from knitting, sewing and papercraft to jewellery making, as well as fun things to eat.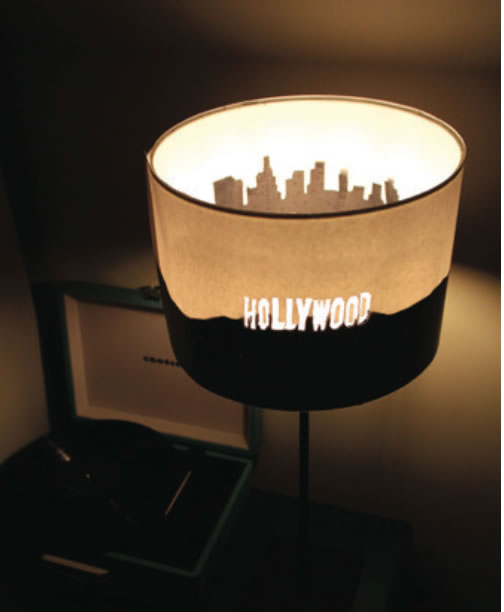 Why not felt a Mini Cactus inspired by Arizona's desert scenery, or make a License Plate Notebook in tribute to Michigan's car heritage? A Hollywood Lampshade recreates the bright lights of California's movie culture, while Fall Colour Napkins celebrate New Hampshire on the other side of the continent. Whatever you choose, you'll take away new inspiration from each project!
Buy it Now »
Our Trip
Pacific
ALASKA

North Pole Bauble

WASHINGTON

Pike Place Cup Cozy

OREGON

Sasquatch Slipper Boots

CALIFORNIA

Hollywood Lampshade

HAWAII

Crochet Lei Scarf
Rocky Mountains
IDAHO

Gemstone Soap

MONTANA

Great Outdoors Air Freshener

WYOMING

Jackalope Jewelry Holder

NEVADA

Playing Card Bouquet

UTAH

Wanted Sign Mirror

ARIZONA

Mini Cactus

COLORADO

Tumbleweed Chandelier

NEW MEXICO

UFO Cake Pops
Midwest
NORTH DAKOTA

Origami Sunflower Clock

SOUTH DAKOTA

Postcard Travel Pillow

NEBRASKA

Cornhusk to Popcorn Plushie

KANSAS

Ruby Red Shoes

OKLAHOMA

Route 66 Vintage Tee

MINNESOTA

Roll-up Shopping Tote

IOWA

Pie Shakes

MISSOURI

Bottle Cap Ring

ARKANSAS

Old Shack Bird Box
Great Lakes
WISCONSIN

Extreme Grilled Cheeses

ILLINOIS

Tribune Newspaper Nails

INDIANA

Drive-in Movie Popcorn

MICHIGAN

License Plate Notebook

OHIO

Food Truck Napkin Holder
New England
MAINE

Vacationland Passport Holder

NEW HAMPSHIRE

Fall Color Napkins

VERMONT

Vermontipolitan Ice Cream

MASSACHUSETTS

Shadow Votives

CONNECTICUT

Moonshine Perfume

RHODE ISLAND

Neon Sign Chalkboard
North Atlantic
NEW YORK

Liberty Crown Headband

NEW JERSEY

Plant-Me Greetings Card

PENNSYLVANIA

Lucky Penny Bracelet

DELAWARE

First State Necklace

MARYLAND

Tattoo Sailor Collar
South Atlantic
WEST VIRGINIA

Black Bear Hood

VIRGINIA AND WASHINGTON DC

Union Flag Cake Bunting

NORTH CAROLINA

Paper Airplane Earrings

SOUTH CAROLINA

Lifesaver Cushion

FLORIDA

Alligator Oven Mitt
The South
TEXAS

Tex-Mex Tortilla Chips and Cowboy Hat Dip Bowls

LOUISIANA

Voodoo Doll Pincushion

MISSISSIPPI

Steamboat Coasters

TENNESSEE

Guitar Bag

KENTUCKY

Secret Sauce

ALABAMA

Sweet Tea Mason Jars

GEORGIA

Bacon Bit Pralines